Crochet March Lions to Lambs
Crochet Fun: Lions to Lambs
Here is a fun list of crochet project to try that really represent March so well, lions and lambs.
As we come to the end of February, thinking about March always reminds me of the this poem:
March roars in like a lion so fierce,
The wind so cold, it seems to pierce.
The month rolls on and Spring draws near,
And March goes out like a lamb so dear.
Author ~ Lorie Hill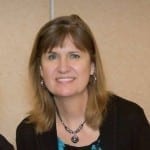 Be creative! 🙂 – Jeanne – The Crochet Crowd