DOWNLOAD CROCHET SNOWFLAKE DIAGRAMS
The crochet diagrams are part of Mikey's working notes. Created by him for educational purposes.
---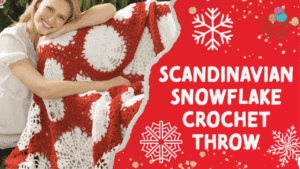 The Crochet Scandinavian Snowflake Throw is possibly the afghan of the year for 2022. In a recent discussion with Yarnspirations, we were talking about timeless crochet throws and gift ideas for the home holiday decor.
We were talking about potentially filming this up but I need to create additional support to make this happen for a tutorial. So I am questioning my interest level because what needs to be created for me is extensive work and I am happy to do it.
In this throw, there are 2 different types of snowflakes that puzzle together with lace joins that I believe needs to be crochet diagramed out to see where the stitches go.
---
Crochet Diagrams
All of the diagrams are available in one download. Click here for the Scandinavian Snowflake Throw Diagrams.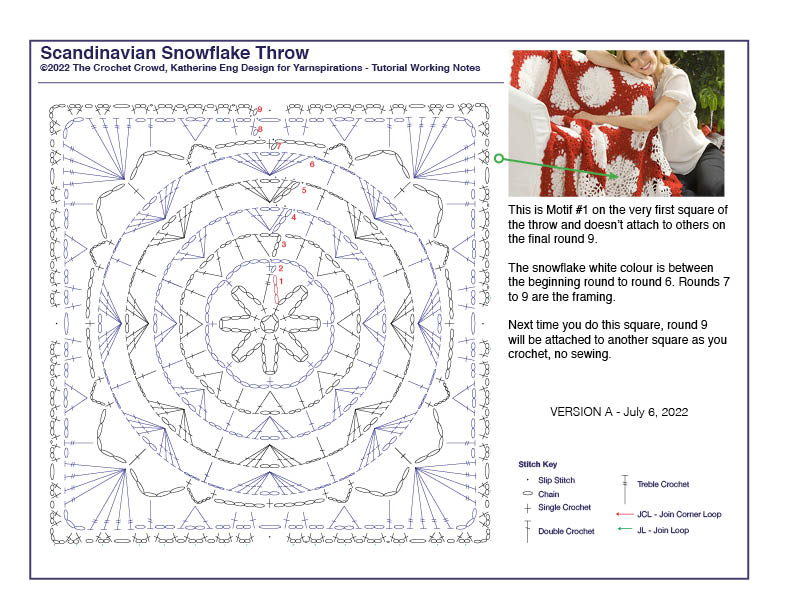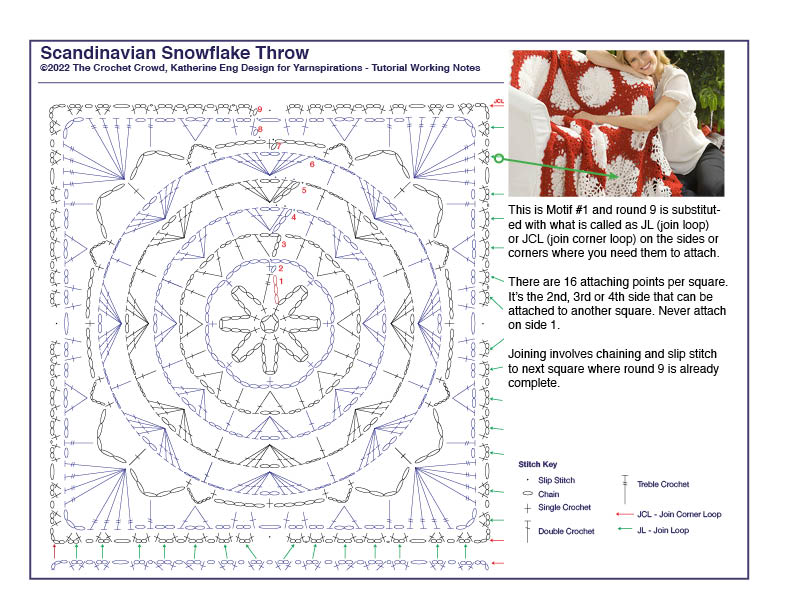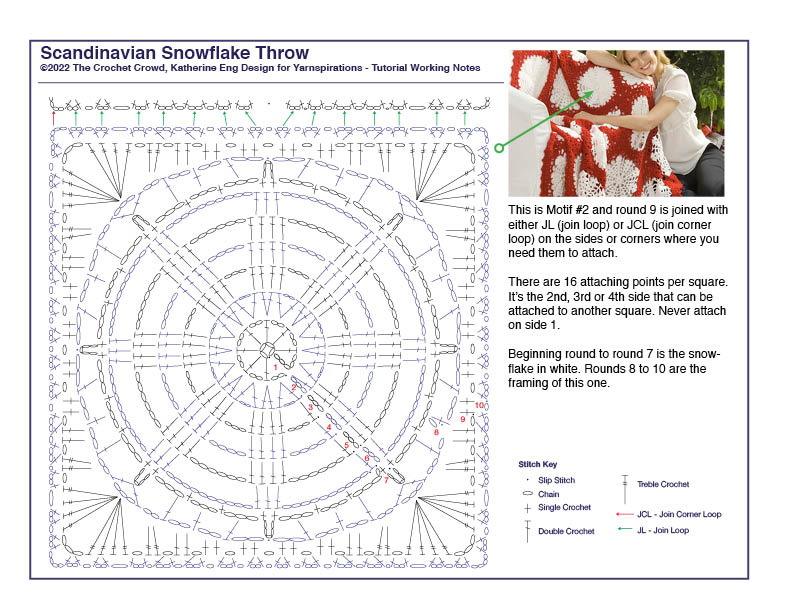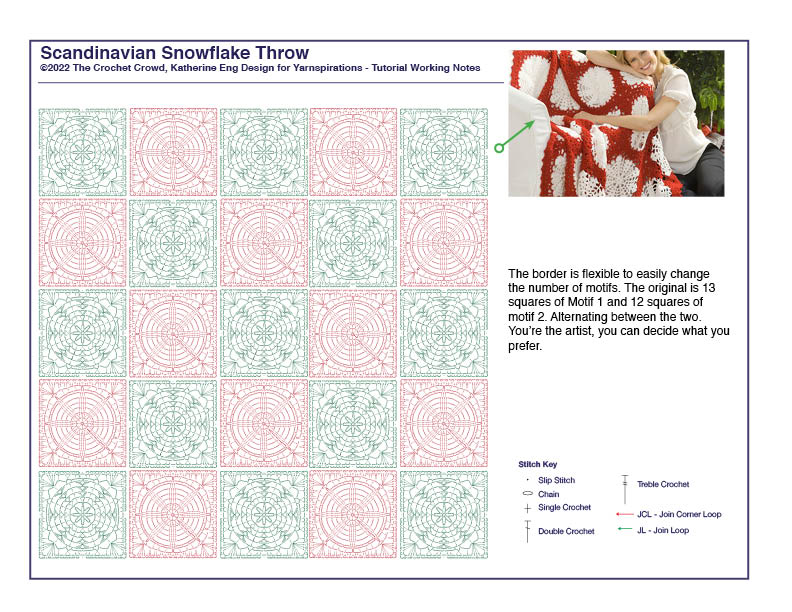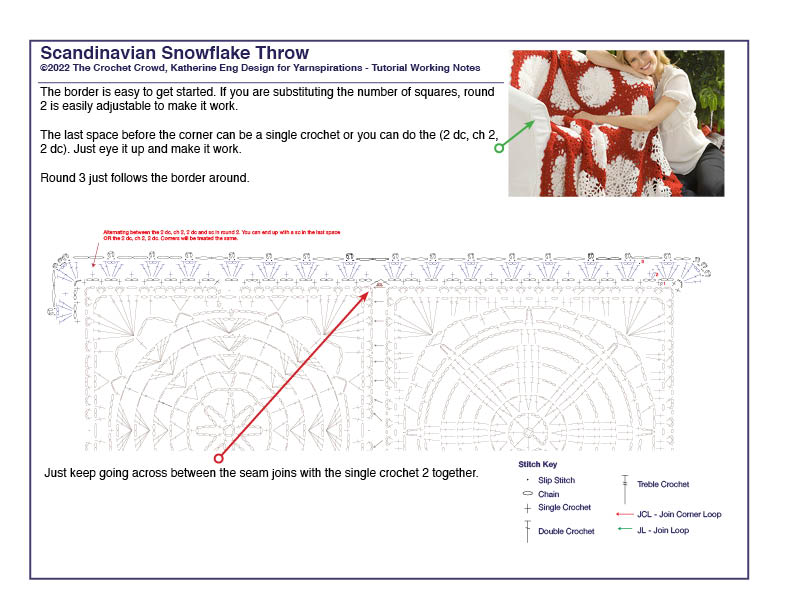 ---
Crochet Scandinavian Snowflake Afghan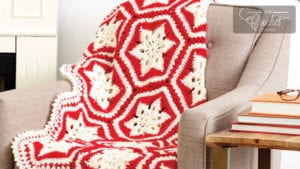 I was inspired by the Tim Hortons Scandinavian Cups for 2016. I looked at Yarnspirations for existing snowflakes. I found the Assorted Lily Snowflakes and wondered if I can convert one of them into a motif. With finding Snowflake A, I was able to figure out the mathematics to do this Scandinavian Inspired Snowflake Afghan was designed.
I did this afghan in the Caribbean on a cruise ship. It was a great passer time in between fun moments.
Tutorial
More Ideas