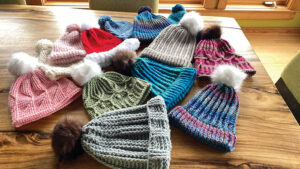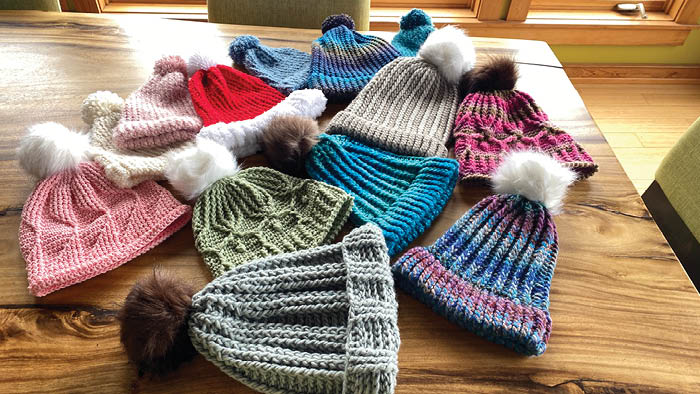 Creating the projects for The Crochet Crowd YouTube Channel creates an opportunity to gift to charity. Here are 12 patterns to consider.
Part of my personality is to keep on learning and not get stuck on the same pattern over and over. I find learning different patterns keeps me mentally engaged and also fills a need to have a purpose.
Below, I have listed the patterns and matched the tutorials for your convenience. These hats have been placed in my donation box for giving at the next available opportunity.
---
Crochet Winter Trellis Hat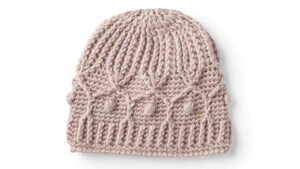 The Crochet Winter Trellis Hat is an intermediate level hat. I found the ribbed work and lines that the ribbing creates addictive in watching this pattern grow out.
Due to the ribbing at the crown of the hat, you are creating double thickness. Heat loss is generally through the top of the head.
This was crocheted with 100% acrylic but for a warmer hat, choose wool or wool-blended hat. Of course, for donations, be aware not everyone can wear wool.


Tutorial
---
Crochet Waves a Head Hat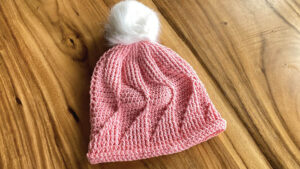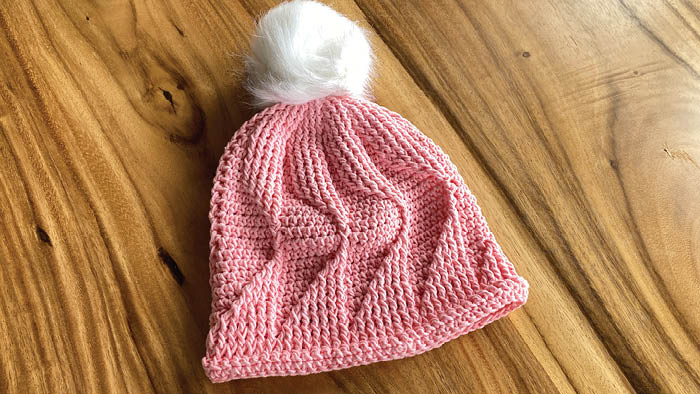 The Crochet Waves A Head Textured Hat. Using front post double crochets and half double crochets, this texture is really easy to understand once you get the swing of it.
I intentionally chose this hat as the designer was the same as the Winter Trellis Hat. The designer has a back for 3D Texture and it caught my visual interest.
Tutorial
---
Loom Knit Apalca Striped Hat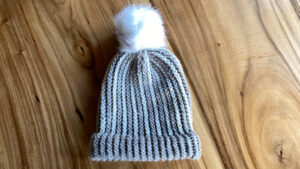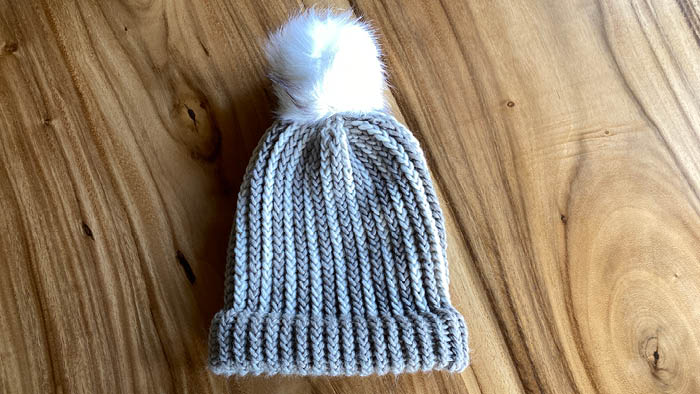 The Adult Loom Knit Striped Alpaca Hat is using Patons Alpaca Blend yarn.
We will have tutorials linked below once they are ready for the concepts in this free pattern.
The yarn is a roving yarn with 22% wool, 10% nylon, 60% acrylic and 8% alpaca. This means, it's incredibly soft and will be warm with the combinations of the wool and alpaca together. The hat is extremely soft and dense. It's finished with a store-bought pom. You will have enough yarn to make a handmade pom as well.

Tutorial
See how to create stripes on a round loom. It's pretty easy.
---
Loom Knit Double Wrapped Hat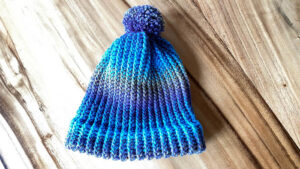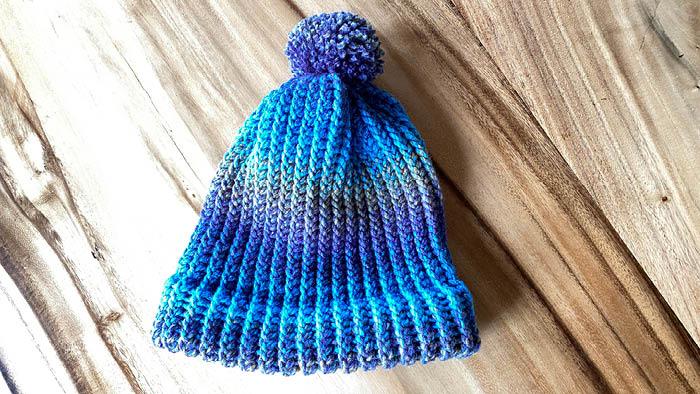 The Loom Knit Double Wrapped Adult Hat is double wrapped and not double-stranded.
The yarn is called Bernat Wavelength where there is a subtle transition between colours which works out lovely. However, if you double-strand the loom (using two yarns at the same time), you will most likely lose the look of how the yarn is intended to appear in the project.
Double wrapping allows you to preserve the colours of the yarn itself.

Tutorial
---
Loom Knit So Soft Baby Hat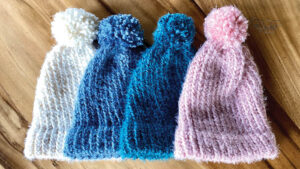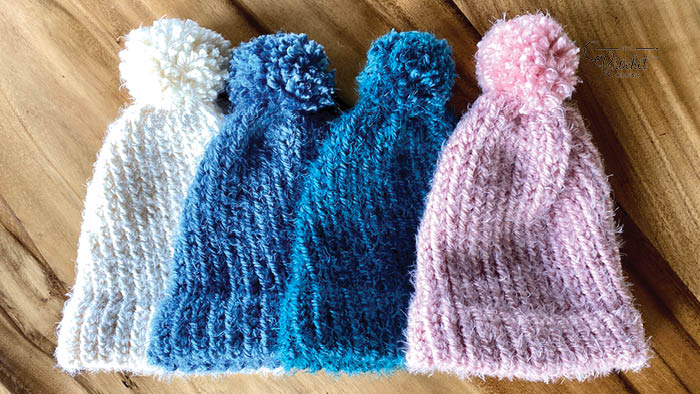 The Loom Knit So Soft Baby Hats were an original pattern by me in 2012 that was changed in 2020 to be better in sizing and also update the tutorial made for it.
The original video was still up but in hidden mode so people couldn't search for it. Originally, I was just going to write a PDF for the video but I realized after years of understanding patterns and fitting to the human form, that my size in the video was way off. I used resources from Yarnspirations as well as human charts for sizing to adapt the pattern. The new pattern shown here has a wider brim and is taller.
This is for a baby approximately 6 months to 1 years.
This is a beginner level type of project to do knitting with the sticks.
Tutorial
---
Crochet Ridgeway Hat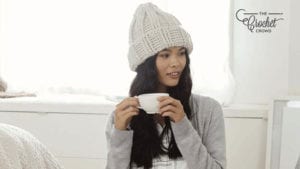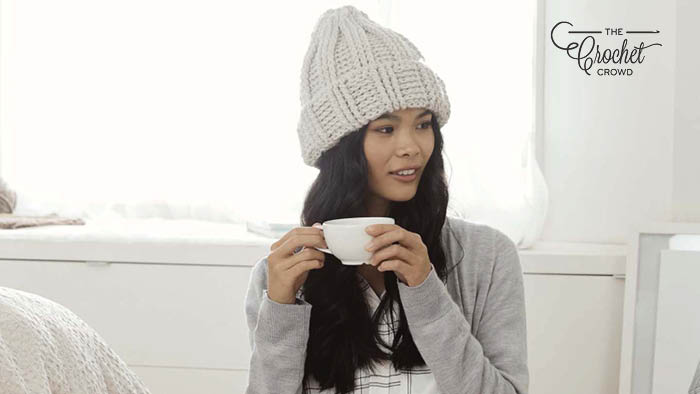 The Crochet Ridgeway Hat will take an experienced crocheter about 1.5 hours to make.
The main body of the hat is 9" long and then narrows off to the peak. There isn't a lot of thinking power required as the majority of this hat is just the same stitchwork.
I would consider this idea for charity and as well as a gift making for those you love too.


Voiceless Tutorial
---
Loom Knit Santa Hat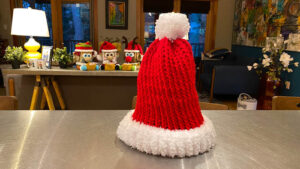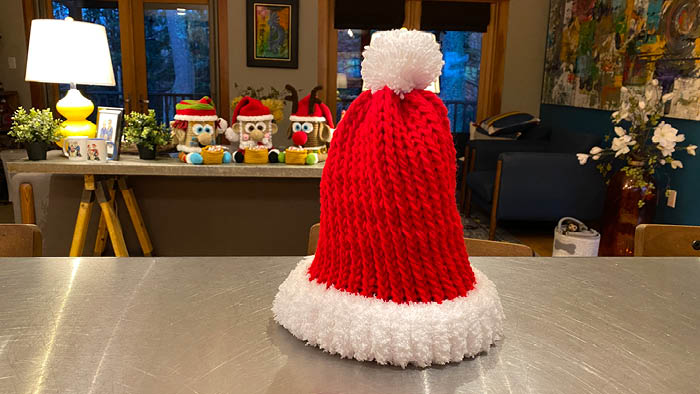 The Loom Knit Santa Hat is a fun and easy accessory to have to wear at a parade or close to Christmas time.
The brim is using Bernat Pipsqueak that is double-stranded for thickness. It's the iconic look of the fluffy white brims that Santa would wear.
The body of the hat is also double-stranded of using two yarns at once to compensate for the gauge of the loom. These make for quick and almost error-proof projects.

Tutorial
This is how to change the colour at the brim. Same method for doing cuffs on socks or stockings. It's demonstrated below.
---
Loom Knit Adult Ribbed Hats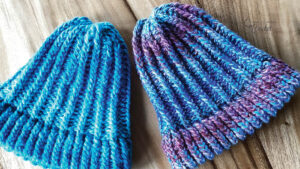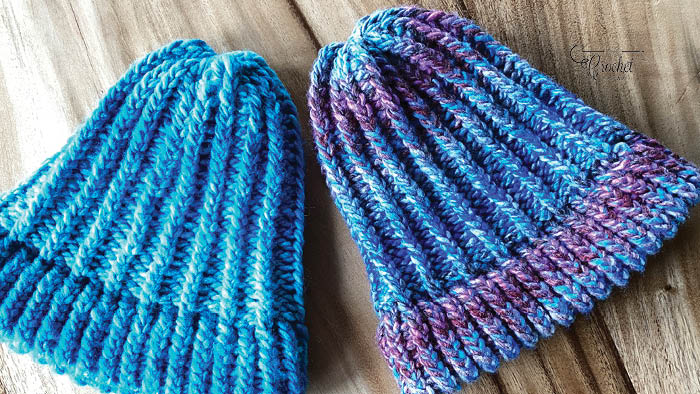 The Loom Knit Adult Ribbed Hat is a quick loom knitting project.
The entire hat is loom knitted with the built-in brim that is formed after round 17. The tutorial will give you loads of extra tips for speeding up and quick ways to count.
The free pattern download also gives the instructions as the lady's and men's sizes are slightly different in height by only 2 rounds.
Using the yarn feeder tool, you can create these hats really quickly. They make for great charity giving ideas and also gifts for the family. The yarn shown in the tutorial and pattern is Red Heart Colorscape.

Tutorial
---
Crochet Basic Ribbed Hat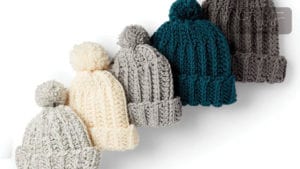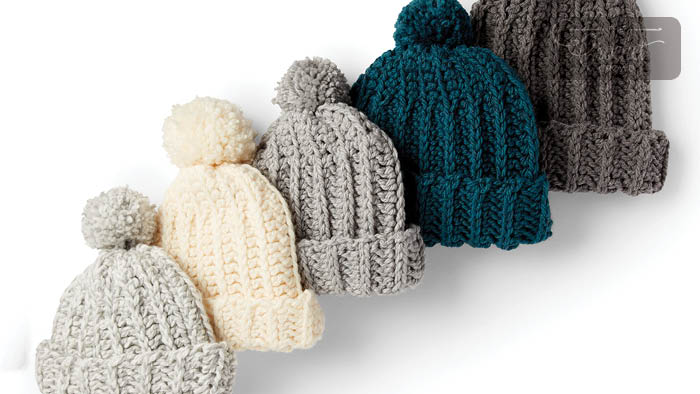 This Crochet Basic Ribbed Hat is so easy to make and quick where it's made with Bernat Softee Chunky and is a one-row repeat. The Crochet Basic Ribbed Hat is warm and where it is getting colder and there are those less fortunate who don't always have the means to warmth. Whipping up the Crochet Basic Ribbed Hat for not only your family but also to give is a big way we can help and keep everyone a little warmer this winter.


Tutorials
2 - 4 Years Old Size
6 - 10 Years Old Size
Adult Size
---
Crochet Pebble Textured Hat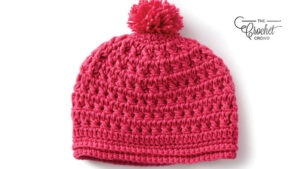 This pattern is available in 2-4 years old, 8 to 10 years old and adult size. The three sizes are on the same pattern.
Make this adult Pebbled Texture Hat. This hat is loaded with what crocheters love… TEXTURE! The criss-cross front post double crochets provide a deep texture appearance and also doubles the thickness of the hat. This means it will be warmer.
For the tutorial, I used Red Heart Hopscotch and the colour is called Somersault. You just need 1 ball of yarn for this. I used the same hook size of 5 mm / H hook. There's enough to make the pom with a handful of yarn leftover.
I found the stitchwork provides the hat to be more elastic in nature. With crisscrossing stitches, it seems to shape the head beautifully.
Tutorial
---
Crochet Family Ridge Hat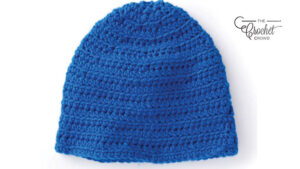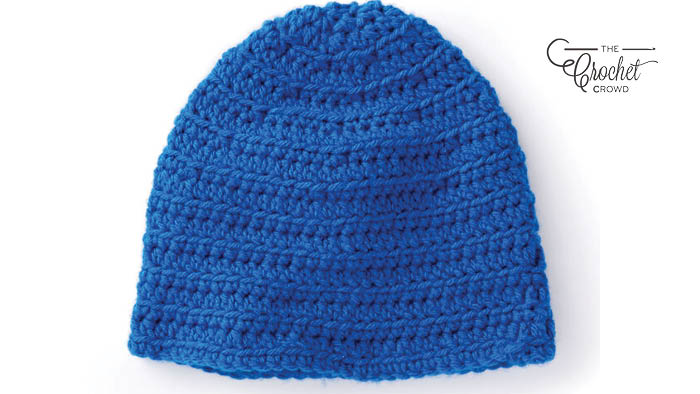 The Crochet Family Ridge Hat is a great standard crochet hat with a bit of stitch variation. If you are looking to try your skills at something more than just a double crochet beanie looking hat, this is a great option.
While I was crocheting this in the video tutorial between the takes, I was having flashes in my brain of New York City. Not sure why really. But I was visioning homeless shelters, homeless people and street kids. While I get that homelessness and street kids exist practically everywhere in the world, I couldn't help but think this hat is a great option for those in need who brave the cold streets at night time. This hat really struck me with flashes of people who are in need of human compassion where crocheters can at least provide warmth to people who we may never meet. Our stitch skills won't fix their situation but can be the difference between a warm evening or struggling to stay warm at night time or walking the streets during the day.
The pattern is included and my tutorial will show you step by step to make this hat. While it's been made with a charity in mind. Don't forget we have teenagers and people in our lives that may not be able to afford to buy a hat. This hat can be crocheted for a loved one in your life as well.
Tutorial
Toddler Size
Child Size of 8 to 10 Years Old
Adult Size Hat
---
Crochet Teeny Weeny Hat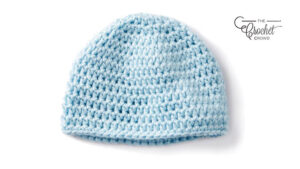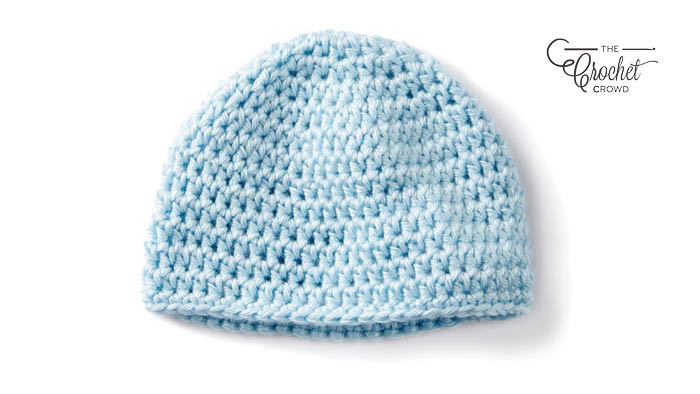 The Crochet Teeny Weeny Hat is written in 4 sizes. From 3 to 4 lbs for a preemie, 5 - 6 lbs preemie, 7 - 9 lbs newborns and Up to 3 Months in size.
The pattern is pretty straight forward and crocheters can make a strong impact with these sizing of hats as they can be crocheted pretty quickly.
There is a matching tutorial for each size.
Tutorial
Up to 3 Months
Newborn Size
Preemie 5 - 6 lbs
3 - 4 lbs Preemie Baby
---
More Collections