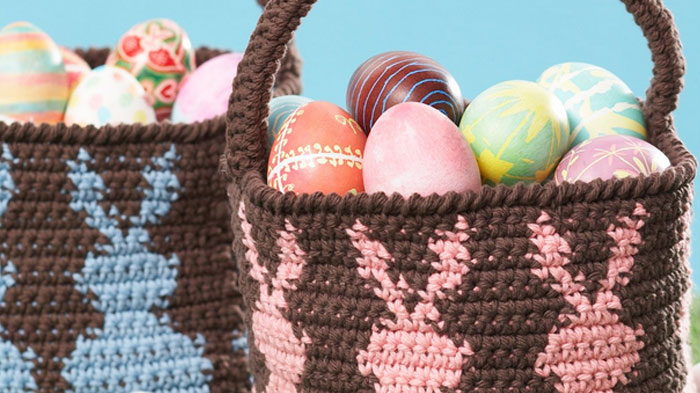 21 Crocheted Easter Basket Patterns
Crochet an Easter Basket
It is time to start planning for the upcoming Easter holiday with it being only 4 weeks away.  I have found so many wonderful crocheted Easter Basket patterns to share with you.  I think these are so much better than store-bought baskets because we all know that our crocheted items are made with love.  I am still trying to decide myself which ones I'll be making for my granddaughters this year.  Even if you don't have little ones, these baskets make great home decor.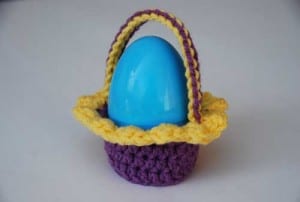 I have linked to Mikey's video below, How to Crochet a Magic Circle, since you will find several patterns that start off with that technique.
I hope you find some inspiration from this list. 😉
Bunny Egg Basket

– this one features a bunny graph design on the side of the basket.

Basket

– you can either purchase fabric yarn or make your own from t-shirts.

Bunny Basket

– a sweet bunny complete with ears.

1st Easter Basket

– this one features a sweet bow for baby's first Easter.

Barbie Easter Basket & Egg

– perfect to make a matching basket for your dolls.

Basket of Carrots

– cute idea to make for your little bunnies.

Crocheted Rope Basket

– great photo tutorial of how to crochet over rope.  My friend makes these and uses clothesline rope from the hardware store.

Basketweave Basket

– this one is done a bit different as the bottom and side are done separately and then whipped together, but has a real basket look to it.

BonBon the Owl

– I know owls don't really make you think of Easter, but this one is so colorful I had to include it.

Chunky Basket

– I love the thick yarn and substantial handle on this one.

Basket of Granny Squares – just as the name suggests, this one features a pretty ring of grannys around the side of the basket.

Crochet Easter Basket

– this traditional basket as a really pretty stitch design.

Crocheted Bunny Basket

– amigurumi bunny is the focal point of this amazing project.

Square Easter Basket

– love the idea of using plastic canvas to make a nice firm basket for holding lots of jelly beans.

Crochet Easter Basket

– this sweet little basket can be easily decorated in many ways.

Hanging Egg Basket

– beautiful thread baskets for individual eggs.  I used Google Translate and the directions are still a little confusing, but the photo tutorial is very good.

Honeycomb Pop Basket

– feature pops of color in such a fun way!

Little Egg Baskets

– for individual eggs or a very special treat.

Magnificent Moss Basket

– this beautiful stitch leads to many great color combos.  You will have to register to download the free pattern, but this is a safe site.

Shelled Easter Basket

– pretty design that your little girls can use as a purse after the holiday.

Mini Scalloped Edge Basket – my own design for a fun little treat basket.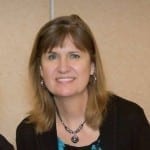 Be creative! 🙂 – Jeanne – The Crochet Crowd