Stitch-alongs allow crocheters to pick up new skills. Many times, the stitch-along push skills are based on current trends. In 2021, we had several as the pandemic was still in motion. It gave us a sense of accomplishment when our world felt unstable. In this round-up, we will explore all of our stitch-alongs for 2021.
Each selection below has a link to the article where the tutorial and free pattern lives.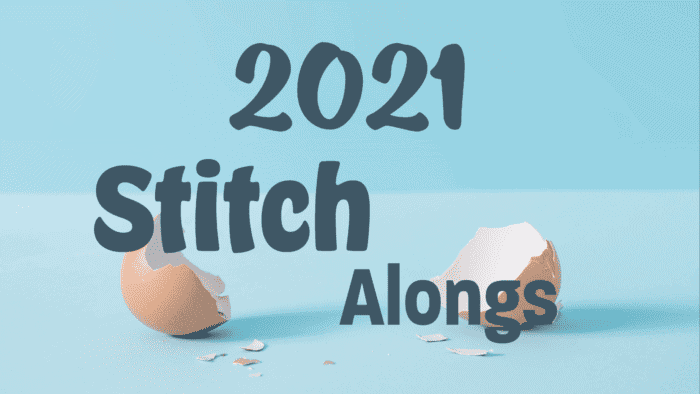 Spring 2021 JOANN Stitch Along
Puffy Flower Fun Day Crochet Blanket started 2021 with a bang by doing a bursting granny square surrounding a crochet puffy flower stitch in the centre. Once grown out, a border was added, and for the first time, we tried a pom pom stitch border.
We focused on Caron One Pound and Caron Jumbo yarn for this stitch along.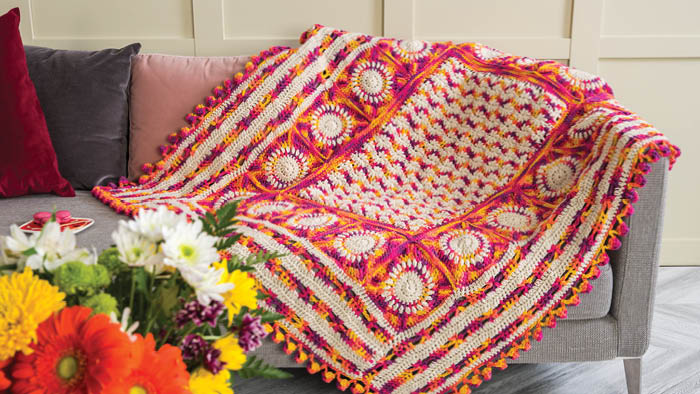 Spring Stitch Along 2021
Jeanne continued our journey with the Crochet Healing Stitches Afghan. Designed to be able to cope with the lockdown feelings we had mentally. This afghan went on in the years to be an all-time favourite crochet project.
Grab your Caron One Pound yarn to make your own.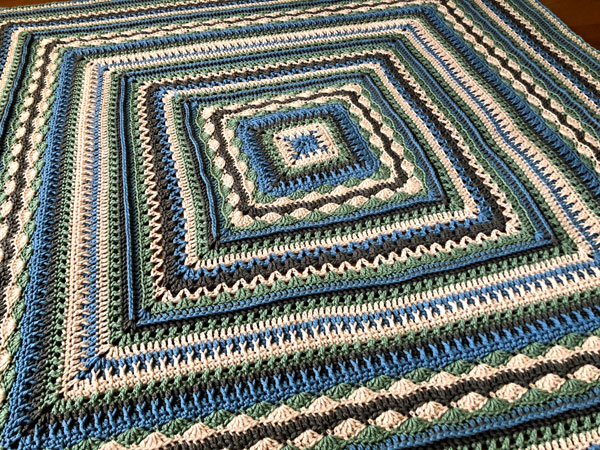 Yarnspirations Summer Stitch Along 2021
Daniel pushed me to design something beyond a square and try piecing together shapes. This was a challenging pattern to create, and I nearly quit several times. It ended up being a textured dream. Using the crochet tulip stitch, this had an amazing look and feel to the crochet blanket. This was the Study of Geometry Crochet Blanket.
I used assorted colours from Red Heart Super Saver.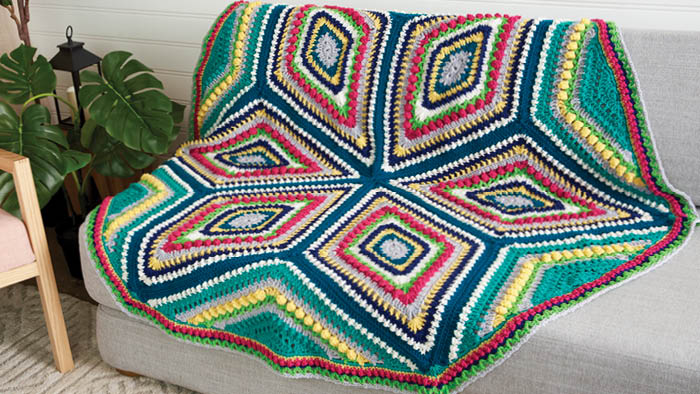 Fall 2021 JOANN Stitch Along
Autumn rolled around and JOANN took a unique approach for the first time to deviate from a blanket format and tried doing a crochet scarf, tapestry crochet hat and dog coat. It was using the Caron Colorama yarn that was released in 2021. This yarn had a short shelf-life but left amazing patterns like this in its wake. This was the Fall 2021 JOANN Stitch Along.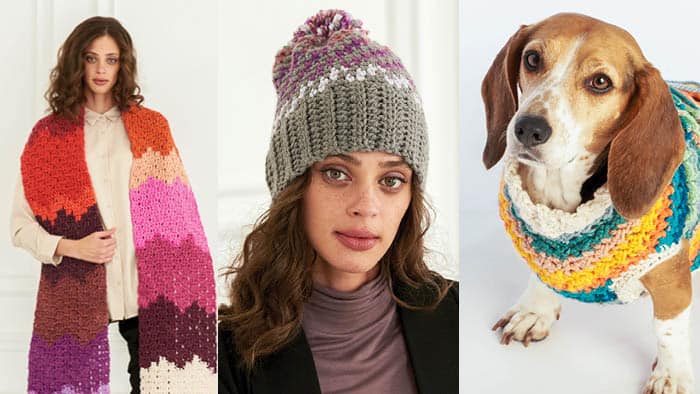 Fall Stitch Along 2021
A Study of The Journey Crochet Afghan was released in my book that came out this fall as well. In cooperation with my publisher, I was able to film this pattern for YouTube. The pattern remains tucked inside our book called The Crochet Crowd. This afghan was extra special as I picked up skills in my crochet journey and wanted to throw the kitchen sink at the design.
Going from a circle to a square was quite challenging but once I figured it out, it was smooth sailing ahead. I focused on Patons Inspired yarn for this blanket.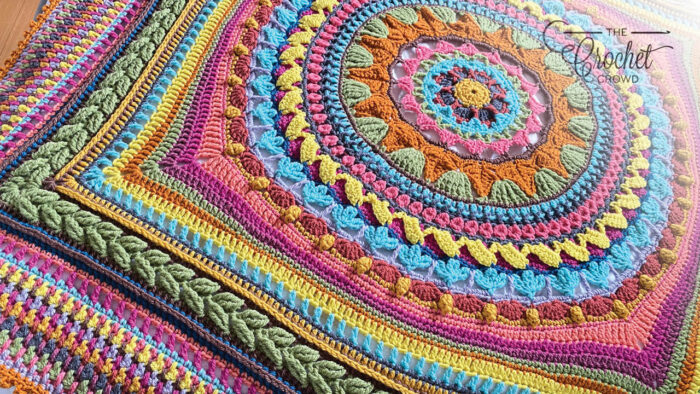 Christmas Stitch Along 2021
For gifts and giggles, we used Michelle Moore's Sniffle Station to help bring 2021 to a close with doing covers for tissue box covers. These are the Crochet Sniffle Stations. I was obsessed with making these and I couldn't get enough of the stitching journey.
I gave the elf blue eyes for Daniel's eyes and me being the lead character, my eyes are brown for Santa.
Use your Red Heart Super Saver for this project.

Christmas Stitch Along 2021
Sarah from Repeat Crafter Me finished off the year with the Ollie Crochet Owls using Bernat Blanket yarn. Sarah hosted the stitch along and these owls were a quick fix of crochet to bring this all to a conclusion for the year.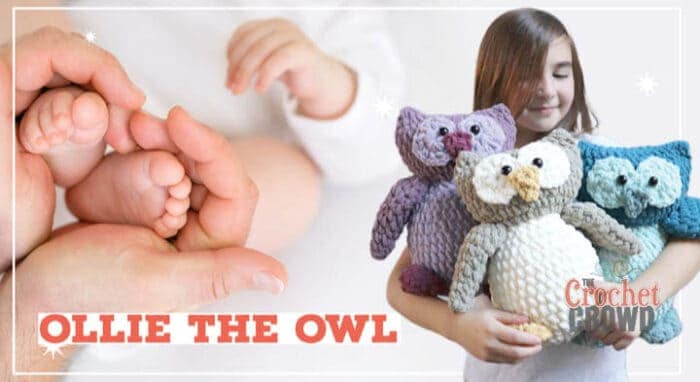 7 Days Stitch Sampler 2021
To begin a new year, Jeanne kicked us off on the 7-Day Sampler Crochet Blanket. She did 5 different square with Day 6 being the join and Day 7 finishing up with the border. You can use your Red Heart Super Saver and/or Caron One Pound for this example.