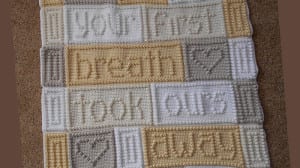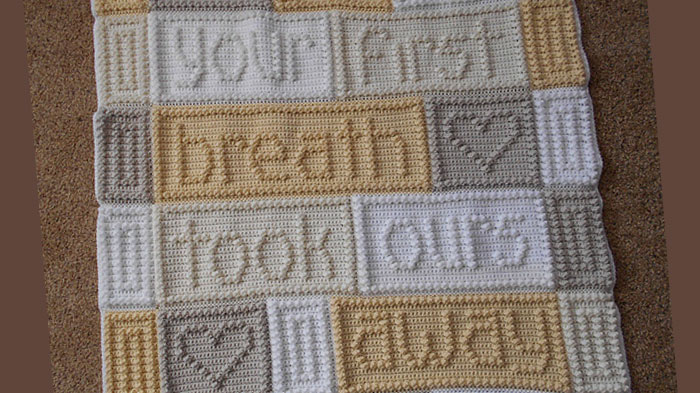 Breath Baby Blanket
This baby blanket has the 3D saying of "your first breath, took ours away.
This is the most popular baby blanket that has ever hit The Crochet Crowd Facebook. In the last checks, it has received over 60,000 likes and shared virtually 6,100 times. Thousands of comments have been left on this afghan.
There have been 100's of requests to get this pattern. This is not a free pattern but is really reasonably priced at only $5 through Ravelry. It's called Breath Baby Blanket by Jody Pyott.
I rarely link to Ravelry Patterns but we are overwhelmed with requests to find this pattern online. So I am providing you a link. Please respect copyright as this is a paid pattern.
See the pattern information, called Breath Baby Blanket on Jody Pyott's Ravelry.


PS. The Crochet Crowd is not involved in any sales transactions or receiving commissions with this designer. We do not know Jody but do know this is where the pattern comes from. Should you have any pattern questions or transaction questions, please address it with Jody Pyott directly.
Baby Blanket Pattern Ideas