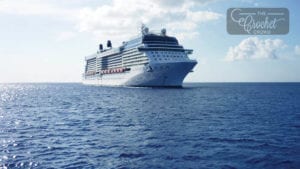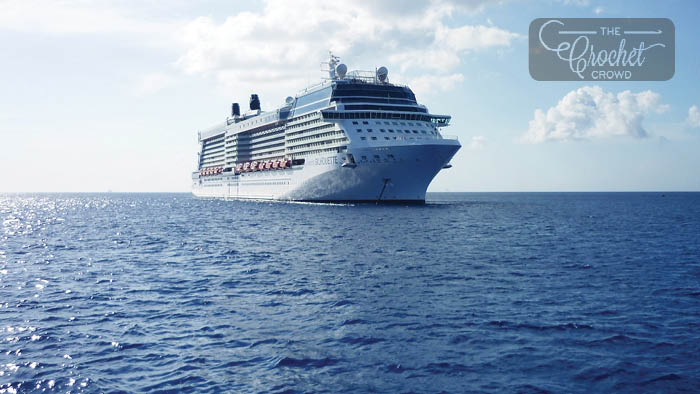 Can I Crochet On A Cruise Ship?
We run the Crochet Cruises and can say, YES, you can crochet on a cruise ship. However, you should know the pre-boarding details.
As a crochet cruise group with so many of travelling together with each having a pair of scissors, we are required to have special permissions granted to our group. However, as individuals, you have the same restrictions but without needing pre-boarding authorization from the cruise line's security in advance.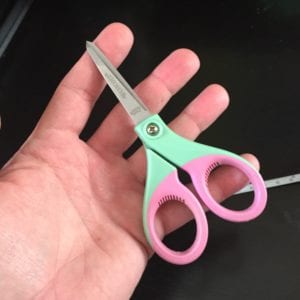 Scissors
Your scissors on a cruise ship may not be more than 4" from the tip of the blade to the end of the handle.
You must carry-on your scissors and not leave them in your checked baggage. All baggage is x-rayed upon boarding the ship and can be taken from your luggage and put aside and returned to you at the end of the cruise. So carry on your scissors.
Though you see a pointed tip in the photograph, I would advise on blunt tips so you don't accidentally hurt yourself or it stabbing through fabrics and more.
Hooks
Crochet hooks should be carried onto the ship and not left in the checked baggage. You can explain to the security if they think something isn't right. However, I have yet to hear from any of our passengers where security was considering taking anyone's hooks.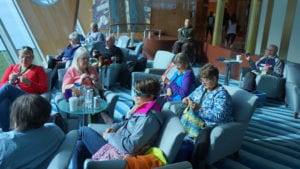 On-Board Safety
As a crochet group, we are told not to leave our scissors freely laying out on tables in open public spaces. We advise our group to have our scissors taken from the project bag and then put back into the bag directly after use. This advice is good as well so you don't walk away and accidentally leave them on a table.
So grab a lawn chair, table at the buffet and crochet your heart out. A cruise ship is designed to be relaxing and certainly, crochet can take you to the place of bliss too!