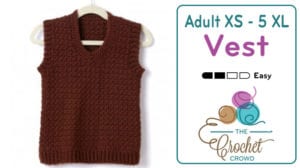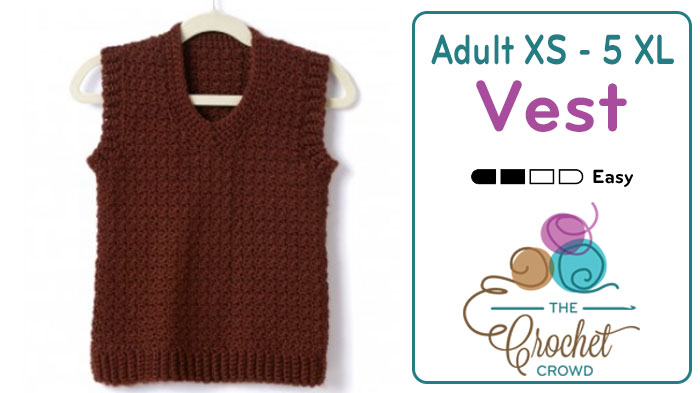 Crochet Adult Vest
Introducing an easy Crochet Adult Vest that is simple in construction and matches the Toddler to 10 Years Old Version in style. The only difference between them is the stitch counts and measurements.
In the tutorial below, I am doing the XS version of the adult size. I take you through the pattern to understand what is happening and where to substitute information if you are doing a different size than what I am doing on camera.
Technically speaking, this is not complicated and I found it crochets up pretty quickly. Actually, truth be told, a lot more quicker than I expected.
Tutorial