This is a fascinating stitch that is tall, with a bean stitch cap on the top of the stitch. In colourful yarns, this really cool.
This is an easy-to-follow stitch with advice within the tutorial to ensure you keep the stitches equal as you move the rows.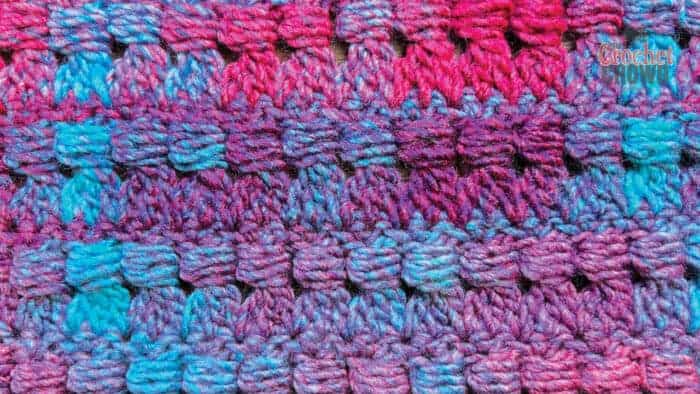 If I were to make a blanket like this, I would do it so the rows are vertical when displayed. Essentially, turn the blanket sideways for display.
Tutorial
Try Another Stitch
Another great textured stitch is the Corner to Corner C2C Basket Weave Stitch. Follow along with the tutorial to make this sample. In person, it feels like bubble wrap with the woven stitches being three-dimensional.