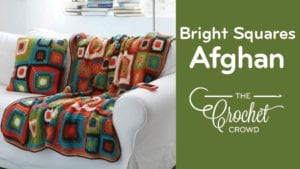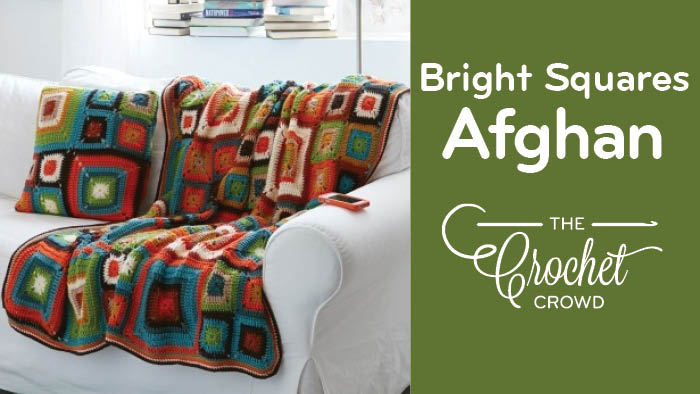 Crochet Bright Squares Blanket
Crochet this Crochet Bright Squares Blanket. The pattern also includes a pillow pattern to match.
It's trendy to have granny square blankets where the sizes of squares vary. This blanket gives plenty of opportunities to use up scrap yarn or really have a quilted approach to your crochet.
I'm a real fan of these types of afghans. They are so homemade that it reminds me a lot of my childhood. They were always the warmest afghans, at least my mom used to make were! She quilted but these reminded me a lot of those nostalgic feelings.


Some Afghan Pattern Ideas
1

2

3

4

5

6

7

8

9

10

11

12

13

14

15

16

17

18

19

20

21

22

23

24

25

26

27

28

29

30

31

32

33

34

35

36

37

38

39

40

41

42

43

44

45

46

47

48

49

50

51

52

53

54

55

56

57

58

59

60

61

62

63
More Granny Afghan Pattern Ideas