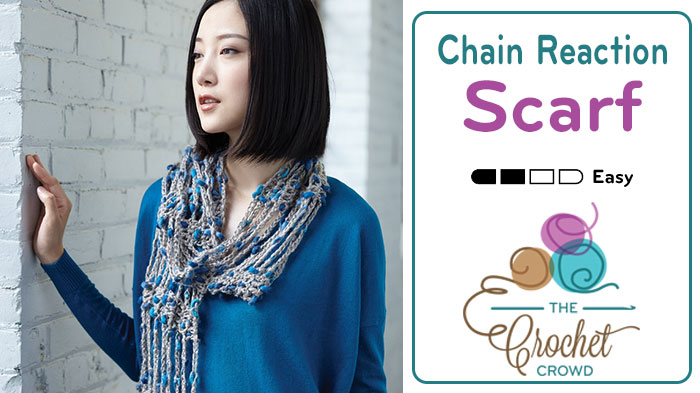 Crochet Chain Reaction Scarf + Tutorial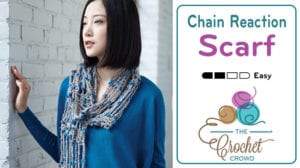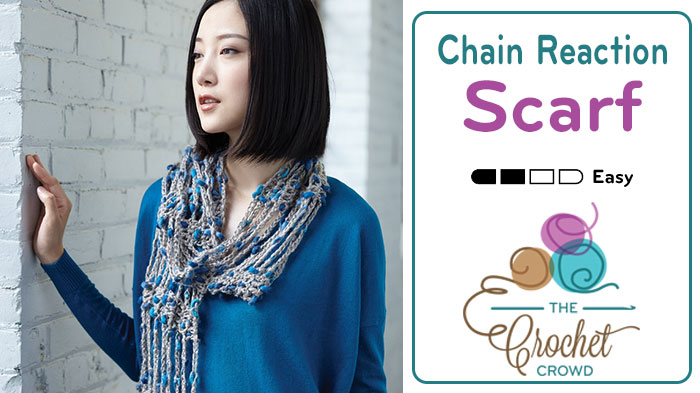 Crochet Chain Reaction Scarf
A fabulous crochet accessory scarf called the Chain Reaction Scarf by Yarnspirations.com.
This is an easy scarf that can be quickly done in an evening as it just involves chain work strategically double crocheted at certain points to keep it all together.
This scarf is using the new Patons Peak Yarn that has incredible puffs of colour that pop out of the yarn to create a visual and artistic approach to the finished project.
As stated in the tutorial, if you would like to change the sizes, you have to crochet in multiples of 20. At the end of the chain, just chain and additional 5 and you will stay within the correct repeats of the pattern. The original is chaining of 165. Even with my additional to make my chain 225 for customization, I had plenty of yarn to work with only requiring 1 ball for this scarf.
I'm pretty excited about this scarf and it's not too heavy and really nice. Enjoy the free tutorial below for those who are looking for extra help.
Tutorial