Crochet Caps Made With Love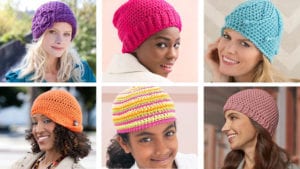 Most of us enjoy making hats,  sometimes though we make them without really having a purpose, other than the joy of making something quick and easy.  A suggestion I have is to check out you're local Hats For Cancer Chapter seeing if they need hats, or with your local hospital if your area doesn't have a chapter. There's also the option of looking into starting a local chapter if your area doesn't have one, there is info online to help you go about it.
So many of us in one form or another have been affected by cancer in one way or another, the gift of a hat is our way to spread a tiny bit of joy in an otherwise difficult time. If you do choose to give in your area be sure to research guidelines in your area to be safe.  A friend of mine's mother has been battling cancer for quite some time and I noticed she always wore a bandana because she couldn't find a hat that was soft enough or in a colour she liked or the right size, I made her one and she was so appreciative that someone thought of her.
Materials to Consider
100% cotton is the best material to use. It's a natural material as skin sensitivity is at play.
Here are some resources to help you. 
This story below just pulled my heart out of my chest. Those aren't tears! Gee wiz. 
People in hospitals and out-patient care need us… they need us! Hear my words, they need us. Gee wiz… I'm a mess watching the below story. I haven't cried in a while! 
---
For all suggestions below for medical, we are recommending 100% cotton hats. They are not designated as chemo caps but options to use for the free patterns that don't have the obvious look of a chemo cap. 
Cool Cap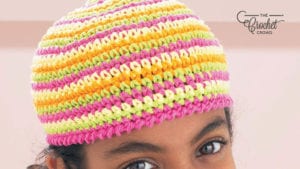 It's great to have a basic crochet hat in our repertoire something you can whip up in no time but still looks wonderful, add a ribbed brim or any different brim you prefer, you could also add a pompom, anything you do changes the look entirely giving you so many options from this little basic hat and so little time to do them all.
This Crochet Cool Caps is made with Lily Sugar N' Cream, is a great basic hat that you could use this or any soft cotton yarn if you were looking to make chemo caps to donate its a great hat that you can work up in any colour and multiple sizes.


CHARLESTON CLOCHE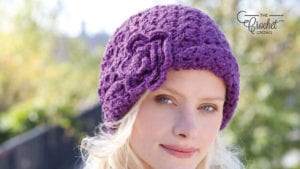 I love everything about this hat, surprising its a pattern I don't have yet, clearly, my pattern hunting game has slipped, it's been added and all is right with the world again. I love hats I love playing with different colour Having lots of hats is a wonderful one for every and any mood, it's also helpful to have lots of hats on hand when you are in this house and the kids keep stealing yours instead of the ones you've made them.
This Charleston Cloche is designed by Kim Guzman, in the pattern she used Washable Ewe but if you wanted to donate it to a cancer center I would suggest switching yarn to a silky yarn or soft acrylic or a soft cotton,  wool may cause issues for a cancer patient and not feel as comfortable on their head. the Charleston Cloche would be a lovely hat if you were looking for a hat to donate to a cancer center. it's really pretty and something someone going through chemo deserves is a pretty creation made with love just for them to remind them the fight is worth it.


Crochet Hats To give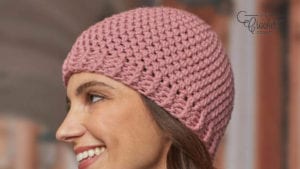 I don't know what it is about this hat but I find it very pretty it could be the Red Heart With Love yarn that it's made with I find that yarn very pretty.  Or it could be the stitch that it's made with either way I love the look of this hat, I would add a pom-pom but that is because I'm a pom-pom freak.
Designed by Sara Kay Hartman This Crochet Hats to Give would also make a wonderful chemo cap to give, the Red Heart With Love yarn is very soft so it would feel lovely on as well and look lovely.

Fashionable Flapper Hat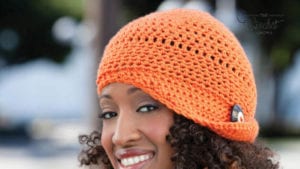 This is another one of those hats I adore, it reminds me of the '20s and I love the style from then really hoping now that it's the 20's again like with most fashion it makes its round again I'd be one happy Flapper.
The Fashionable Flapper Hat is designed by the Double Stitch Twins using Red Heart Soft Yarn making it stylish soft and a perfect hat if like the others here you wanted to donate it to a cancer center. Again I would make sure to check guidelines in your area to make sure all of these wonderful hats that you are giving your time for are perfect.


Mermaid Tails Hat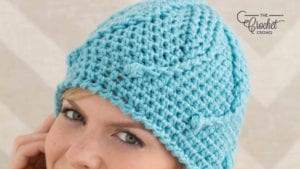 This Mermaid Tails Hat is fun its an intermediate level hat so it's a little more of a challenge than the other hats here, but I can't wait to see all the colour combinations you all come up with I get so inspired by you. I would love to see this done in 2 different colours I know it would be amazing.
The mermaid Tails Hat is designed by Nancy Smith using Red Heart With Love. With Love yarn is so lovely and the colours are so pretty. Like the other hats here the Mermaid Tail Hat would be a fun hat to make a few up for cancer patients in your area it would be a lovely gift for someone.


Sparkling Cloche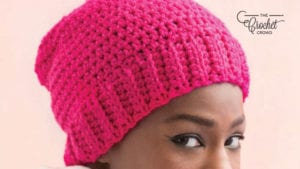 The Sparkling Cloche is another hat that would be good to have in your repertoire for a simple easy hat to whip up in any fun colours of your choice. Play with colours and see what fun combinations you can create!
Designed by Trish Warwick using Red Heart With Love, this is an easy hat that won't take you long to make up a few. If you are looking for a quick and easy hat to donate to hats for cancer, you could easily make a few mindlessly watching tv, taking a break from the no more drama llama or the mandala stitch along.