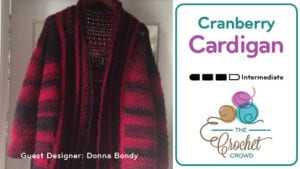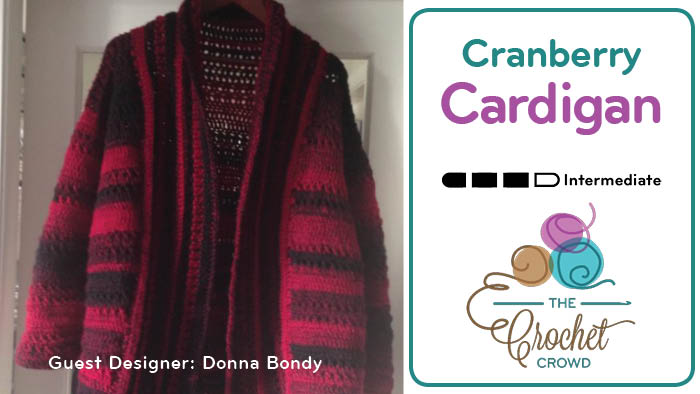 Crochet Cranberry Dream Cardigan by Donna Bondy
Crochet my Cranberry Dream Cardi to keep you warm on cold winter nights!  When I saw (and felt) this Lion Brand Scarfie yarn at my local Michael's store, I thought to myself "this will make an awesome cardigan!"  The rich colours and soft, cozy yarn are a dream come true.  Cardigans are a staple of my wardrobe for fall and winter, but I was tired with the store bought ones that, more often than not, are neutral colours.  I love wearing brighter colours — especially on our dreary, rainy days here in Vancouver BC.  My Cranberry Dream Cardi cheers and warms me up at the same time.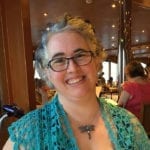 The pattern is written for XL/2X, but because it is an open cardigan, it would fit up to a 3X.  I hope you enjoy it as much as I do!  Until you see me next time here on the Crochet Crowd, you can find me on Ravelry as The Crochet Ninja.