Learn how to do the simple crochet cream puff stitch. Easy repeating. This makes for thick stitches, perhaps with cotton yarn for bath mats and hot pads. I love the feel of this stitch.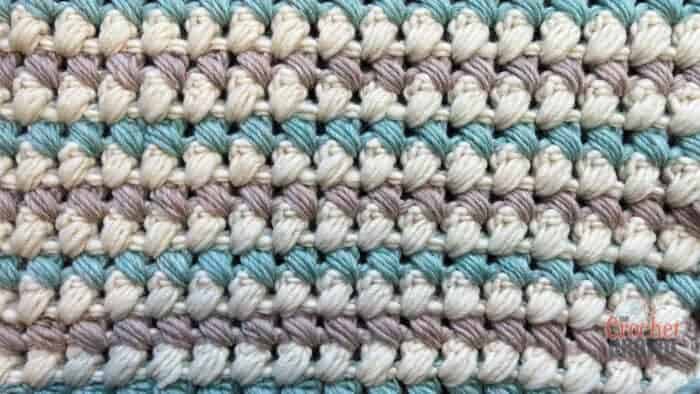 Follow along below to try.
Our stitch-alongs are usually stitch samplers. See our stitch alongs for more ideas.