Sarah Zimmerman has done it again with another crochet pattern book called Crochet Cute Forest Friends. She expanded from her original book, Crochet Cute Critters, which sold over 100,000 copies. Sarah is the work behind Repeat Crafter Me.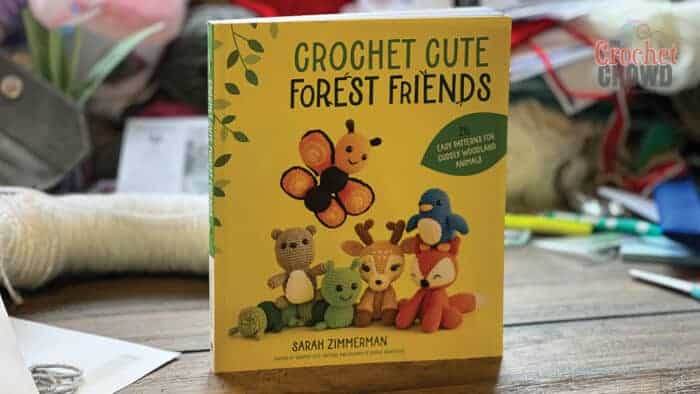 Sarah is a personal friend of mine. I have watched her over the years getting stronger as a designer, and this book is the next level from her original book. While the patterns are pretty easy to crochet, you can tell that she's adding more embellishments and personality to her little forest friends.
There are 26 cuddly woodland animals that include the following patterns:
Bunny
Hedgehog
Deer
Wolf
Mouse
Bear
Moose
Owl
Bird
Eagle
Squirrel
Chipmunk
Otter
Frog
Beaver
Mallard Duck
Butterfly
Caterpillar
Ladybug
Fox
Raccoon
Bat
Porcupine
Skunk
There are also two bonus patterns that include a treehouse and mushroom if you want to have a bit more fun to it.
I got to see a few pages back in August 2023. I made a mini-book just for the fun of it.
The book is well laid out and easy to follow—excellent photography of some of the steps that are helpful to know.
Add some creatures for people in your life, and some may be great to make for a craft table at a fair.
Get the book at your local bookstore and/or an online source you trust. ISBN 978-1-64567-881-6.
I'm a bit surprised the book is as cheap as it is. 143 pages of goodness and so many great ideas to try.
You can also find Sarah on YouTube with tutorials that are peppered into her channel once in a while.