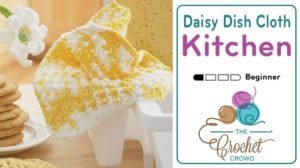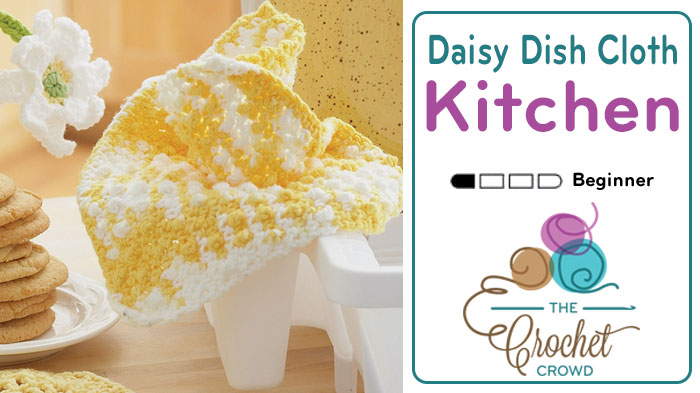 Crochet Daisy Dishcloth
Learn how to crochet the Daisy Dishcloth. This dishcloth is deceptive as the picture really doesn't show clearly what is happening within the pattern. You may be like me and don't really see the bumps in the dishcloth.


This dishcloth has raised treble bumps with a repeat of 4 rows to strategically space the bumps. If I am making it sound complicated, don't jump that conclusion. It is beyond crazy simple and I was really quite satisfied with the ease of this pattern. In fact, I made a few of these because they go quick and the pattern doesn't hurt my brain when trying to do it.
For a demonstration and even customization to change the size, the tutorial below will show you how to do this particular dishcloth. You will see that customizing this for sizes that you might prefer better is so simple.
Video Tutorial