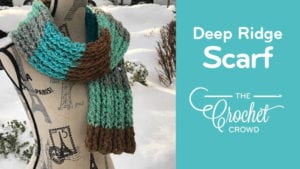 Crochet Deep Ridge Scarf
Using 2 Balls of Caron Chunky Cakes, you can make this Deep Ridge Scarf.
The scarf is a Mikey original that plays with sets of front posts and back posts together to create deep ridging.
I didn't use the entire 2 balls though. I used about 1.5 balls to get my scarf. I stopped when both ends had the brown to make it appear balanced.


The striping look comes naturally out of the ball of yarn. So there's no fuss in changing colours. The Caron Chunky Cakes provides a beautiful thickness and lush scarf for you to enjoy.
You can download the Deep Ridge Scarf pattern here.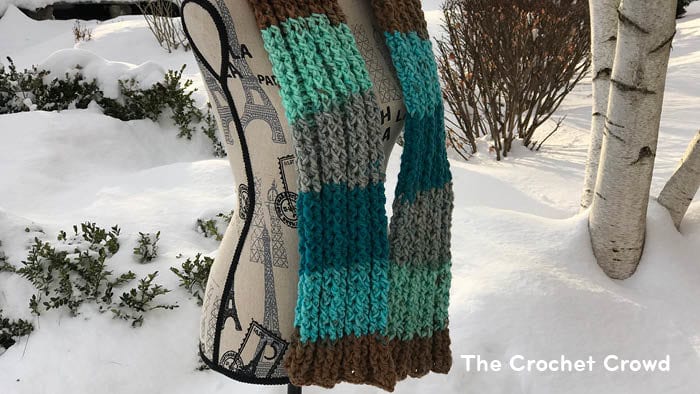 Tutorial