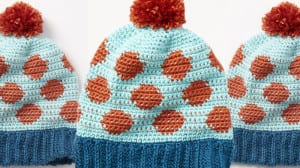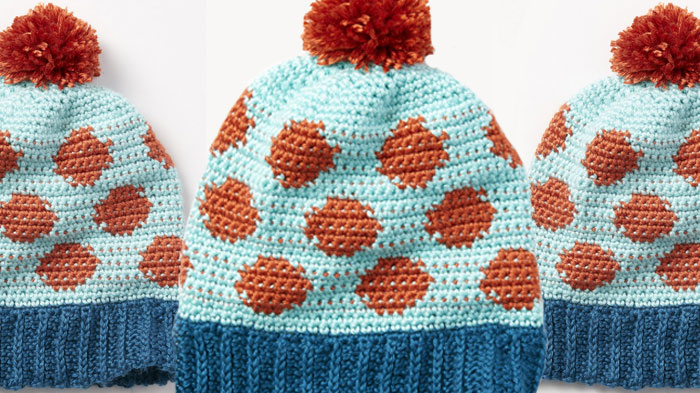 Going Dotty Hat
The Going Dotty Crochet has utilized the concept of graphghan work to make the polka dots that appear on the hat. Once you get started on the body of the hat, the graph pattern inside the pattern takes over.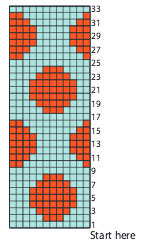 The decreasing of the hat doesn't start until all 3 layers of Polka Dots are formed.
Key Things to Watch For In this Project
Getting started is critical to count stitches on the first row of where the Polka Dots start.
Once you get started, use the polka dots are your anchors for the rows above.
When you are done each round, you must turn and go back. If you do this pattern in continuous rounds in the Polka Dot Area, your polka dots will not sit on top of each other, the polka dots will be leaning sideways.
Carry the yarn under the stitches as demonstrated in the videos.
When carrying the yarn when stopping and starting rounds, be sure to do that on the inside of the hat so the good side will not show evidence of this.
Take your time and shift your yarn balls every now and then to remove the twist of the yarn strands as it leads into your project.


Video Tutorial