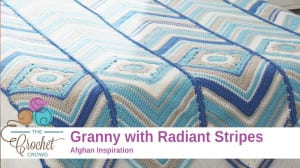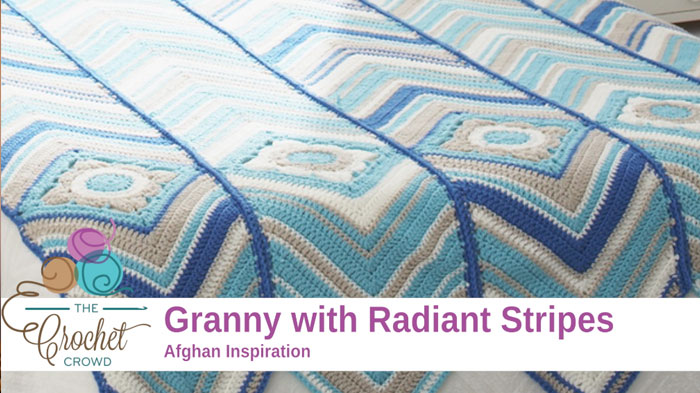 Granny with Radiant Stripes Afghan
The Granny with Radiant Stripes Afghan is pretty straight forward of doing 1 granny square and then having a chevron ripple extending from two sides of the granny going in one direction. The other two sides have the chevron ripple going in the other direction.


Other Cruise Charity Projects We've Done
The granny square is pretty straight forward without an interesting complex look but when you break it down, it's not so hard. The chevron ripples extending are a combination of single crochet rows and double crochet rows. It gives it an interesting look.
The panels are done in stripes with a side edging to each strip applied for an interesting and easy to do project.
Tutorial