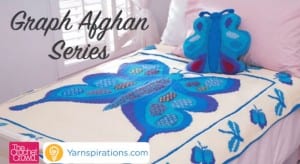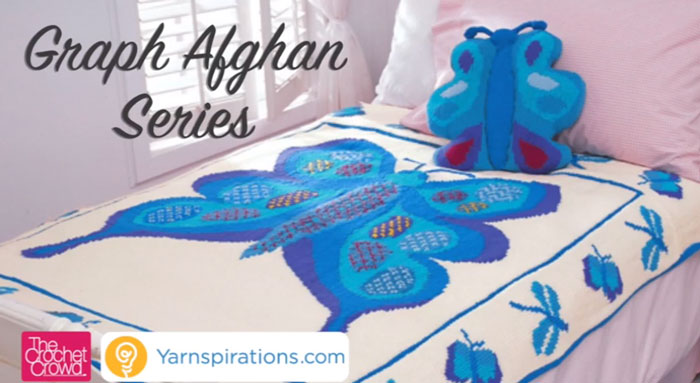 Graph Afghan Series with Mikey
In this 5 Part graph afghan series, you will learn key concepts from reading crochet graphs, designing your own graphs, preparation steps before you start, changing colours techniques with key concepts and then finally test drive a pattern to test your skills.
Reference Materials List
Throughout this series, Mikey will refer to the following reference materials that are free to use.
Free Resources for Making your Own Graphs and Services that are Available:
Yarn Hookers and Momma's has free graphs to play to share. Word Charts such as Momma's & Crochet by Numbers are very easy to follow verses counting stitches on a graph.
Part 1 - How to Read Crochet Graphs
You need to know how to read graphs before you can make your own.
Learn how where to read graphs.
Prepare your graph.
Reading graph and looking for colour changes.
How to read graphs where half of the image is provided. Mirrored images.
Part 2 - Creating Your Own Graphs
Please Note: You are legally liable should you use a copyright or trade marked item to create a graph. Ensure you are custom creating your own work and/or have written permission if using an image or logo that is not yours.
In part 2, you will learn how to custom create your graphs from scratch. The techniques discussed will show you how you can put logos and customized artwork onto graphs so you can crochet them. This idea is great for charity, school or other types of organizations where you want to raise awareness and/or show support. Mikey will cover techniques such as:
Customizing existing graphs.
Printing your own images on top of graph paper.
Create your own graphics on a computer. Graph paper in PNG format for photo editing has been provided in material references in the beginning of this article. You can download a copy and upload it your photo program to create your own graphics.
Splicing graphs together to spell words.
Refining our graphs.
Part 3 - Preparations Before You Begin Crocheting a Graph
In Part 3, we are going to discuss helpful tips before you grab your crochet hook to begin your graph afghan. Doing some minor preparations in advance will help you crochet faster without having to stop for long periods of time. In this part, you will learn the following:
Establish your perimeter around your graph. This helps if you want to only do a portion of a graph.
Understanding bobbins and knowing how many to prepare in advance.
How to make your own bobbins from a cereal box.
Marking your graph with key box counts where major changes take effect so you don't have to constantly pick up the graph to count. Do it ahead of time to make crocheting the graph quick and easy.
Part 4 - Changing Colour Techniques
In Part 4, Mikey will go over 5 major techniques of changing colours and dealing with bobbins. Changing colours techniques will make the difference between a half fast looking job to a project with nice clean lines. In this part, you will learn the following:
Learn the strand positioning techniques when changing colours.
How to start new bobbins on a project.
How to end bobbins and finish up with ends of bobbins and beginnings strands.
How to change colours when the colours are matching directly in the row below.
How to change colours when the colour change is before the same colour in the row below.
How to change colours when the colour change is after the same colour in the row below.
This tutorial has been provided in both right and left-handed versions to teach lefties on how to manipulate the yarn.
Part 5 - Test Drive Your Skills
Finally, this is it. This is where you get to put your skills to a customized project. I challenge you to use the letter of your first name to do a test sample. Use the skills above to help you. In the tutorial provided, I walk you through beginning your graph, making informed decisions and getting started lessons.
In the tutorial, I will use the Letter D as a test drive. You will learn the following:
Key Tips When Beginning.
Graph Preparation
Bobbin Preparation
Box-Counting
Follow Along
Make Your Border Once You Square is Done.
If you have done the skills demonstrated in Part 4 with changing colours, you will be prepared to know the key concepts of changing colours with flawless results.
I had every intention of providing this also in left hand. Due to myself referring to the Letter D throughout the tutorial. The graph is visible. To not confuse left handed crocheters, I have not changed the video so that the D appears backwards. Use the skills taught and do the best you can to do it left hand. The left hand version of colour changing was provided in Part 4.