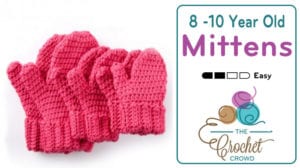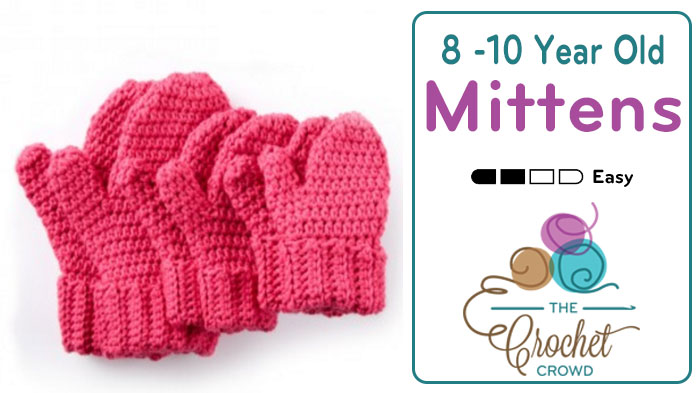 Crochet Hands Full Mittens for 8 / 10-Year-Olds
Crochet for those around you who may be in need in the schoolyard to keep their hands warm with these Crochet Mittens for 8 / 10-year-olds.
These mittens are easy to crochet which start at the cuff. Once the cuff is complete, without fastening off, you slip stitch the join to make them round and then continue to the top. The pattern goes quickly and the slip stitching between rows is in the perfect spot to be well hidden.
Crochet a pair mittens today.


Pattern Suggestions
Tutorial
More Mitt Pattern Ideas