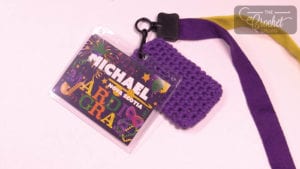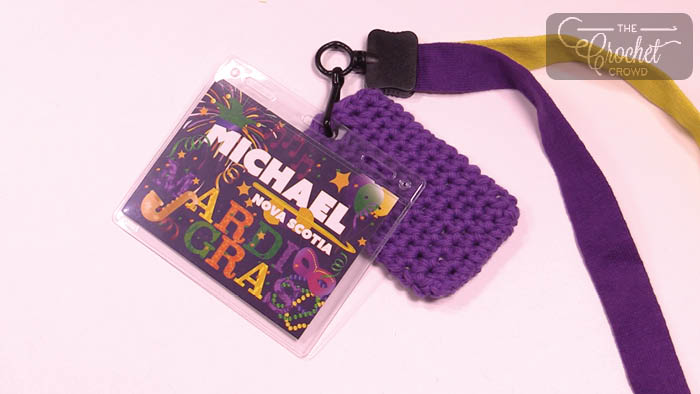 Crochet Key Card Holder
A project that takes about 10 minutes is a Crochet Key Card Holder that can attach to a lanyard or whatever. For cruise ships, the key card is your most important identification. For personal and crochet cruises I attend, I wear lanyard so I can keep an eye on my key card, so I don't forget it in the cabin so easily.


I recommend Lily Sugarn Cream yarn as an option as cotton is strong and won't fray quickly with continuous use.
Some cruise ships will not allow a hole to be placed into the key card to be held by a lanyard. So the solution is to have a holder that you can make yourself.
Other Cruise Charity Projects We've Done
I also find taking the card on and off the lanyard for the servers can be a real pain in the butt, for you and them to have to wait for you to do it. They prefer not to take your entire lanyard when charging drinks and etc. So this is a great option to remove the card without the hassle.
Also, the holder will conceal your identification that is printed on a key card. So if you prefer to be more private, this is a better option. The crochet card holder can just clip to any lanyard and your card can be removed easily from the pouch as you need it. In some cruise ships, the technology of the card is magnetic and you may not even have to remove the card from the pouch. To place the pouch up to the scanner and it will read through to open your door.
Tutorial