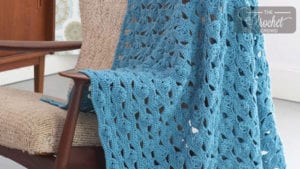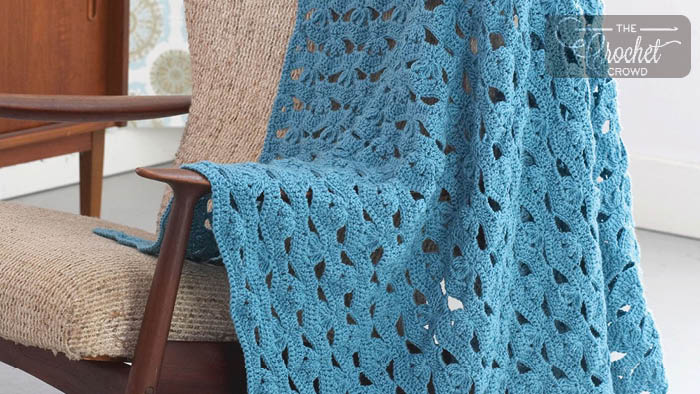 Light & Airy Afghan
Try this crochet afghan called Light & Airy Afghan by Yarnspirations.
Last night, I tried a sample that is indicated on the crochet diagram, which is included, to test how hard it was. To my delight, and I expected it to be as well after glancing through the pattern and diagram that it is easy to follow and begin to understand the instructions without constant referring back to the pattern.
The afghan is using Patons Canadiana Yarn for 12 balls. The balls are smaller in yardage. For your convenience, I have figured out doing yarn substitutions with your favourite brands if you would like to try this afghan with yarn that may be easier to find in your yarn collection or a store near you.
If you are using variegated yarn colours, just know that there is less yardage on variegated balls. There is a total of 2460 yards of yarn needed to make this.
Bernat Super Value = 6 Balls
Caron One Pound = 3 Balls
Caron Simply Soft = 8 Balls
So pattern tips, in Row 3, you have to put trust in skipping over the 7 stitches. It feels and looks wrong initially but it does balance out. Just be like a Crochet Yoda and trust in the hook and pattern. I found once I repeated the pattern once, I got to understand the pattern and could put the pattern aside and just enjoy the crochet. I'm glad it's not labour or memory intensive.
Try this free pattern, for those who have warmer temperatures, you may appreciate this afghan as it's not too dense where you could be too hot. For everyone else, in the colours that suit your decor, this could be a great accent afghan for your sofa or favourite chair.
Customizing
For those who would like to change the sizing in this project. I have figured out the multiples for you. It is 16+3. So for those who don't understand that. You chain counting from 1 – 16, start again from 1 – 16, and repeat until you get the width you want. At the end of the chain, just add 3. This equals Multiples of 16 + 3.