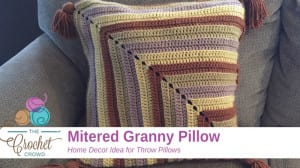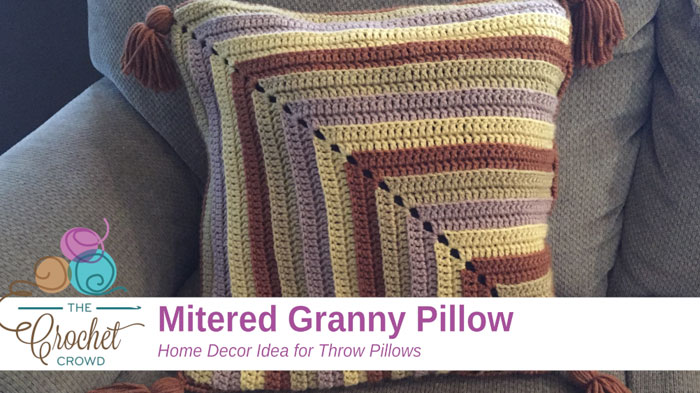 Crochet Mitered Pillow
Crochet this Granny Mitered Pillow that is really straight forward and easy.
The square starts off in one corner and gets bigger in a complete square. So you can customized this pillow to match the pillow form you have. Continue to grow your square as big as you need.


What I have found with myself for pillows, the form doesn't always match the right colour. For example, the wrong colour of pillow form can really show through. What I do is go to the retail store and buy finished solid colour cheap pillows. Find the closest colour and use those as the pillow form. I find this is the cheaper alternative verses going and ordering a special colour pillow form.
The yarn of choice for these types of projects is Caron One Pound Yarn.
Both front and back panels can be something completely different for colour scheme. This would give you a reversible pillow depending on the season or whatever you have in mind. The panels are single crocheted together and on the final edge, the pillow form is slide in and you single crochet it shut. You circle once again doing reverse single crochet, aka Crab Stitch, and finish it off. You can add tassels if you wish.
Video Tutorial