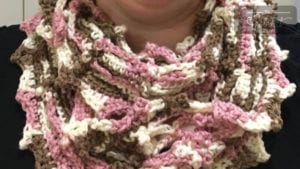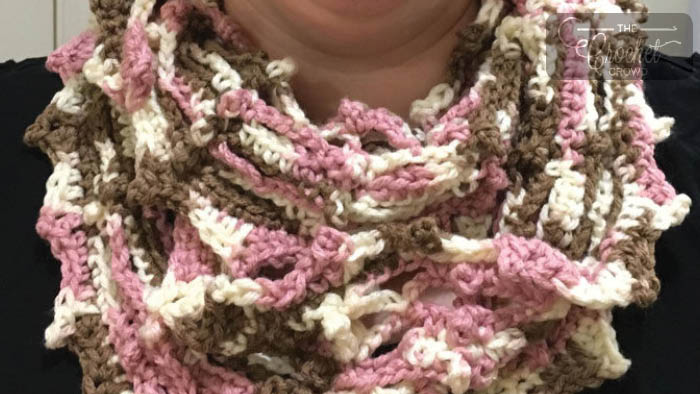 Crochet Neapolitan Ripple Scarf
Crochet my Neapolitan Ripple Scarf for a last-minute gift for someone or yourself!   This is a quick and easy scarf to crochet that works up in a few hours…if you can get through it without stopping to satisfy your craving for ice cream.
I used Loops and Threads Impeccable yarn from Michaels in the Neapolitan colourway.  I love how this yarn looks so much like one of my favourite flavours of ice cream.  I enjoyed watching the colours change from vanilla to strawberry, to chocolate…mmm, yummy!
I hope you enjoy this as much as I did!  Until you see me next time here on The Crochet Crowd, you can find me on Ravelry as The Crochet Ninja.