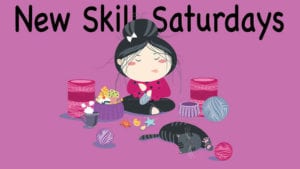 Crochet New Skills Saturdays
Learning to crochet is the first step to the world of wonder with the yarn crafts.
For you non-crocheters, you are missing out on some amazing creativity. Yes, you could buy your own blankets, hats and scarves but realistically, you can make your own exactly in the colours and designs you want.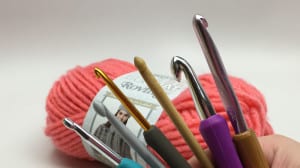 Get Started with Crochet Only Needs 2 Things
Crochet Hook. I recommend 5 mm / I-9 Hook if you were to buy one. Ergonomic handles are nicer to use and I find I crochet faster with them.
1 Ball of value yarn, like Red Heart Super Saver, Caron One Pound or Bernat Super Value yarn.
Just these two items are all you need to get yourself started to see if this is something you want to try.
Below are a slew of video tutorials for both adults and
Right Handed Crochet
I Love Dancing and Put This Video In
Dance Music Version
Same Project Without Dance Music Breaks
Left-Handed Crochet
Kid to Kid Learning Tutorials
Learn from Erin. She is 7 years old in this tutorial. She wants to show you how to make a bracelet.
Pattern Suggestions
Beginner Level Projects