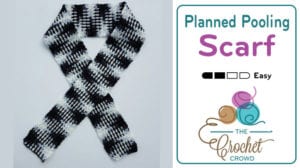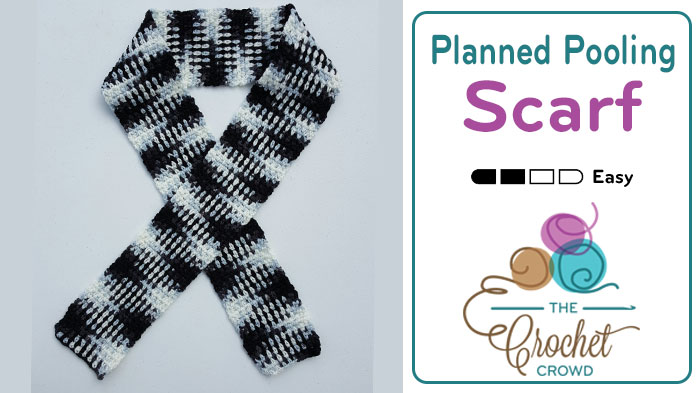 Crochet Planned Pooling Scarf
Crochet Planned Pooling is really trending right now. Our Laura Jean is on a roll for doing up a wack of scarves using this concept. This is her latest scarf she crocheted.
Planned Pooling uses the Moss Stitch. Laura Jean has advice to help you and I have provided you a tutorial to help you through the steps of getting your scarf set up. It's easier than you may realize.


Review our written write up on tips to look for.
Laura Jean's scarf is 1 ball of Red Heart Super Saver, colour is called Zebra.
Tutorial
This tutorial is the same as the original Planned Pooling Tutorial. The Concept to make this scarf is the same. Look for variegated yarn that matches the write up or suggestion in the tutorial and make your own.