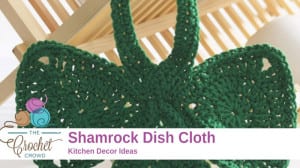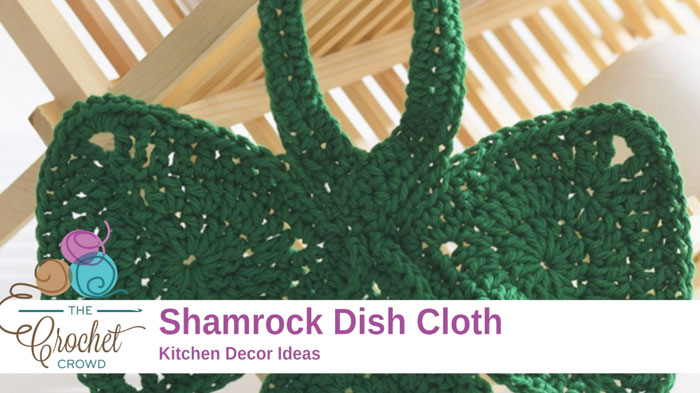 Crochet Dishcloth
The Crochet Shamrock Dishcloth is made of 4 pieces sewn together to form the shamrock.
It consists of 3 triangle motifs and 1 ring.
The leaf motifs are pretty straight forward of 4 rounds. The first two rounds are strictly circles and then the shape begins in round 3 and finalizes in round 4.


You will need to whip stitch your pieces together. It's a pretty generous size cloth as well.
Video Tutorial