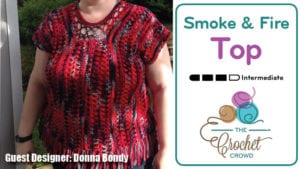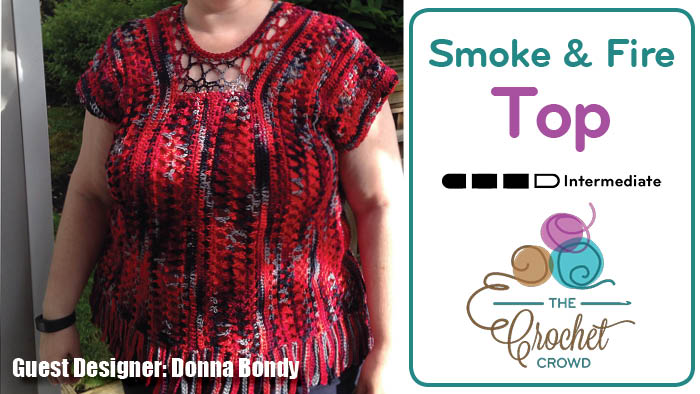 Crochet Smoke & Fire Top
Introducing Donna Bondy and her Crochet Smoke & Fire Tank Top! She's a new guest designer with The Crochet Crowd. I met Donna through the Crochet Cruises and realizes she does practical and inspirational designs.
She, in my opinion, is living the dream of a crocheter. Wearing what she makes with pride. It's one thing to design but it's another to commit to wearing garments too. She has super designs that range from simple to intermediate levels. You definitely need to check her out on Ravelry. She's known at the Crochet Ninja on Ravelry.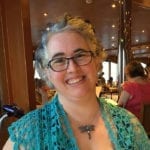 The pattern is for XL to 2 XL women. However, she does give tips for adjusting to Small or Medium in the Ravelry write up. She used Ultra Pima Paints by Cascade.
This is one of my most favourite designs she has done. The stitchwork and yarn just combined into a beautiful garment.
Donna will be joining us for guest designing in the future. – Michael