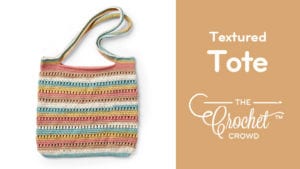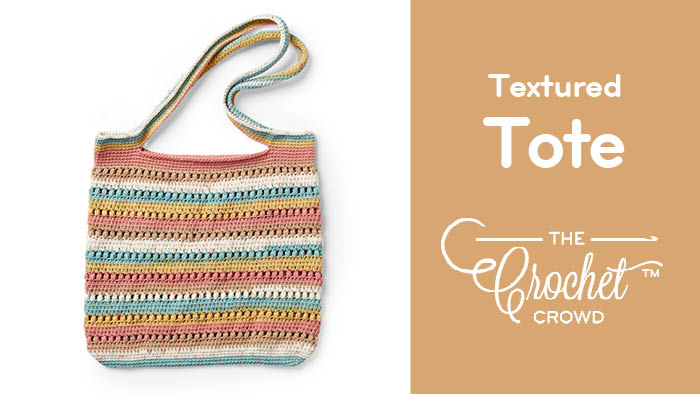 Crochet Textured Tote
This Crocheted Textured Tote is really quite popular, in fact, my local stitching group, I have seen several women having them for their yarn haul. Interestingly, none of the bags were in the same colours as Caron Cotton Cakes. Myself, I'm partial to the Beach Glass colouring of this line. That's what I did my tutorial in.
The bag is crocheted from the bottom up with a repeat pattern once you are in the main body. It's easy to remember and you will crochet for a certain measured distance. Then give the top band a few rounds of single crochet and then add the handle right into the bag structure. There's no sewing involved. It's pretty straight forward.


Tutorial
More Bag Ideas