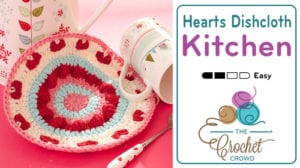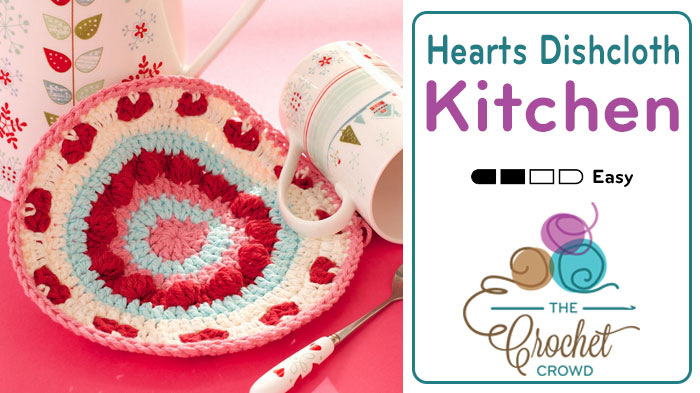 Crochet Valentines Dishcloth
With a swish of the hook and a quick colour change, introducing the Be My Valentine Dishcloth. I have to say though, giving a dishcloth for Valentines may not be equivalent to flowers or a big box of chocolates. So if you are going to gift a dishcloth, be sure there are no dishes that need cleaning and housework is actually done.


On the flip side, Valentines comes at the time of year, especially here in the Northern Hemisphere in the middle of the bleak, cold and white winter. It's a refreshing change to see cheerful colours that Valentines offers with homemade things such as this.
It's very decorative and the other version of this exact same pattern is called the Vintage Blossom Dishcloth. It has that 1950's feel to it. Even this version reminds me of an ice cream parlour.
Video Tutorial