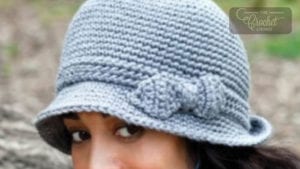 Elegant Hat
Try this elegant cloche style crochet hat. It's vintage look will set you apart from the rest of the world with a fashion forward design. You can choose to do a bow on the hat or leave it off. You are the crocheter after all.


Get this free pattern, it's called the Elegant Hat.
Join us for the month of interesting hats that are free.