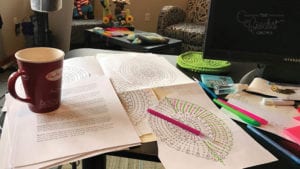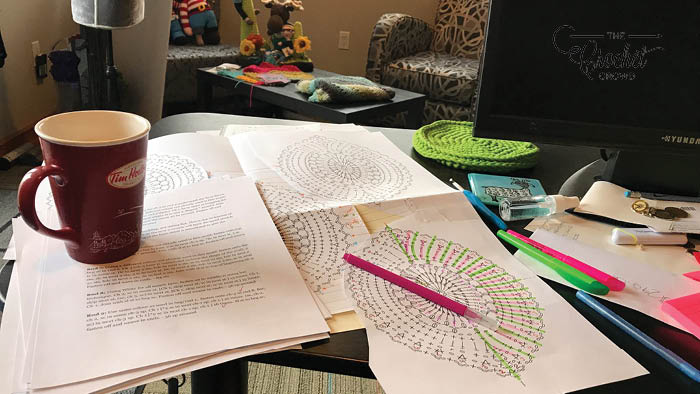 Featured Crochet Designers
For 2020, approximately 56 Crochet Designers will be showcased here on The Crochet Crowd. Of the 35, 24 have been selected to receive a free half month banner ad space and a write up about their business.
We are not taking any further nominees at this time. 
I'll level with you, most of the designers I don't know in person as I don't attend behind the scenes events. I don't generally collaborate with any designers as my mandate and life's mission is to teach crochet from an accessible point of view. Meaning, if I am teaching, the resources I am teaching are free. Most of the designers range from offering free designs to paid designs. In some cases, designers maybe 100% paid designs as well.
Not Focused on Free Patterns
The featured designer has no obligation to The Crochet Crowd. This is a one-way opportunity for our community to learn about these designers. Also, we are asking the designers, if they are chosen, not to start actively soliciting our group for more business. We have a no-solicitation policy in effect on our social pages. We ask that it is still respected as we don't go to other social properties to self solicit ourselves.
At the bottom of each of the write-ups will be the list of all approximately 35 designers chosen so each has a chance to gain subscribers and get a little more attention.
For our community, there are no side deals, collaborations or financial exchanges in effect with these designers. The chosen designers were nominated by our community members.
Example of a Terrific Designer
Introducing Heart Hook Home
One designer I am interested to know more about is Ashlea Konecny of Heart Hook Home. Ashlea sends traffic to The Crochet Crowd for various patterns we have and upon looking up who the site is. I was curious. It definitely has a personal touch to it. She also has a YouTube Channel called, Heart Hook Home, too.


The pattern showcased in this video is the Companion Video of a paid pattern. So the video is intended to help the crocheter get started with her paid pattern. The pattern is called the On Point Poncho.
57 Featured Designers
Each picture is clickable to go direct to the designer. Each website has been checked to ensure it's a safe landing space. There is also a matching link-list below this clickable gallery. The gallery is in the order of the designer's first name.
The list is in alphabetical order. Some designers have their own YouTube Channels, Ravelry and ETSY shops. Discover more about each designer as each link goes directly to their websites/pattern curation page.