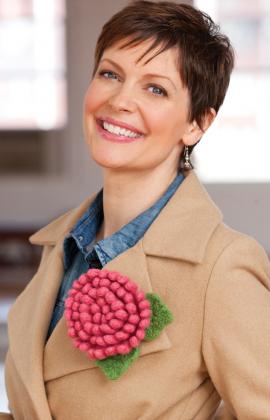 Crochet Chrysanthemum Flower
Add a bright flower to anything you please! This flower is crocheted and then felted so it will last indefinitely. It's definitely a great idea for updating your look or for gifting.
I have to say, I really like this flower. It's big, bold and beautiful. It's a well done pattern.
Get the free pattern, it's called, Debbie Stoller's Chrysanthemum