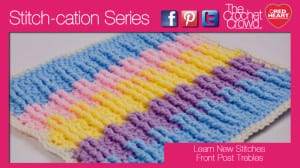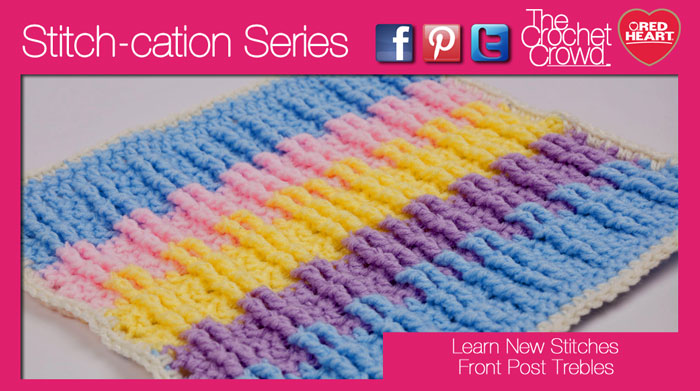 Front Post Trebles
This texture teaches you how to raise up ridges like a rib stitch on the front side of your project. Once you established the first row, following the rest is super easy.
Get the free written instructions, it's called Front Post Treble Crochet Square.
Once you understand this concept, you can use it on other projects you may have in mind.

To Make Different Sizes

This pattern has an extra 1 Front Post Treble in the Middle if you look carefully. If you remove out that stand alone one, you can have the Front Post Treble alternating perfectly with 2 Front Post Trebles side by side and two double crochets side by side. You can make this bigger and keep in balance with a stitch multiple of:

Multiple of 4 sts + 3.

Remember the + number at the end of the sentence means that you are to add chains at the very end to maintain the pattern as written.
Video Tutorial