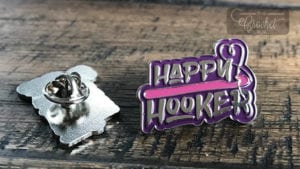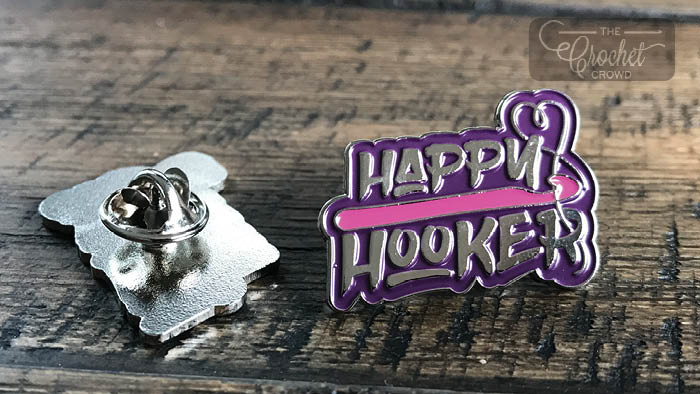 Happy Hooker Pins by The Crochet Crowd
Designed by a professional graphics designer and recoloured by our Diva Dan. We wanted a pin that commanded the attention of being a proud crocheter. A pin that makes you double-take with the pun of being a Happy Hooker.
These pins are used for our live events and within our giveaways.
Product Specifics
The pins are 1.25″ (3 cm) wide x 7/8″ (2.3 cm) high. They are enamel with butterfly locking closure.
We have partnered with Jimmy Beans Wool to distribute these pins as they already have mailing/distribution services with their products. They have been shipped to Reno, Nevada in bulk to take advantage of the lower pricing of the United States Postal Services. In the cost analysis, even with currency exchange to Canadian Dollar, their shipping is cheaper than what we can ship here from Nova Scotia, Canada.
Quantity Control
We are being realistic with quantities to not order bucket loads of pins so we don't have a lot of inventory. If there is a strong enough demand, we can re-order more at any time.