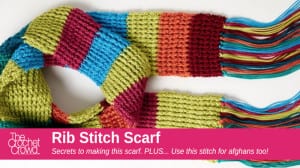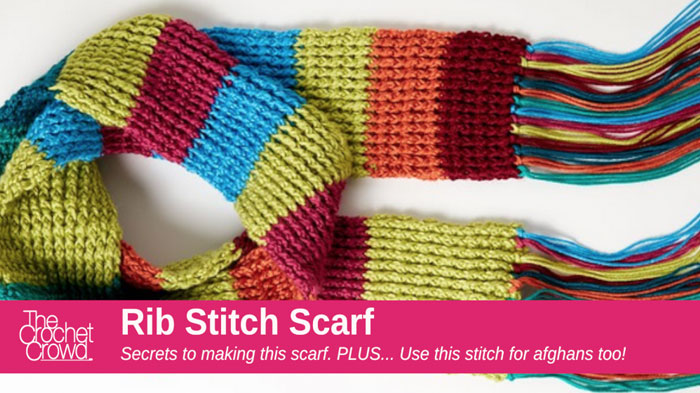 Learn how to Make a Rib Stitch Scarf
Crocheting this easy rib stitch scarf is super easy! You just have to be able to identify the front and back posts of the scarf in order to make it work! The ribbing is carried throughout this 70″ scarf.
You really cannot go wrong with this pattern.
You will see different colours used and that is explained in the pattern. In the tutorial, I talk about the colour being changed only on the right side of the project. It will make sense when you see it in the tutorial.
Good luck and we look forward to seeing your creativity on Facebook!


Video Tutorial
More Scarf Pattern Ideas