Crochet Infinity Headband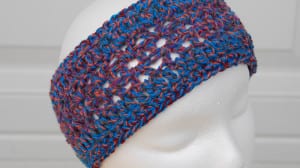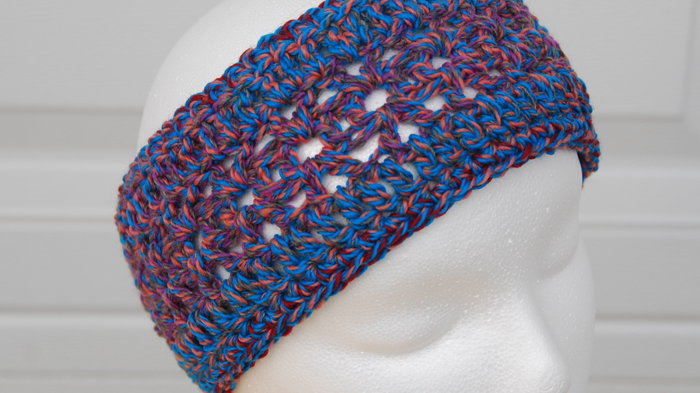 Here is a quick little pattern that you can whip on in an evening.  I will be posting a matching cowl, so keep an eye out for that coming up soon.  This is also good for using up smaller amounts of yarn. Great If you are looking for a quick gift, or a great craft show item. Grab your favourite yarn and whip yourself one of these Infinity Headbands.


Infinity Headband
by Jeanne Steinhilber
I used 2 strands of #2 marled yarn held together, but you can use any worsted weight yarn.
Hook size 6.5mm K
Foundation dc 40.  I have an average size head and like the headband a bit snug, but adjust up or down as needed with an even number of dc's.
Bring ends together being careful not to twist.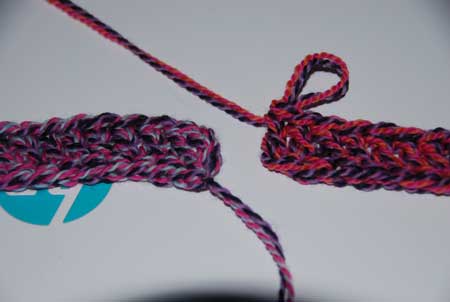 Next, twist a half turn.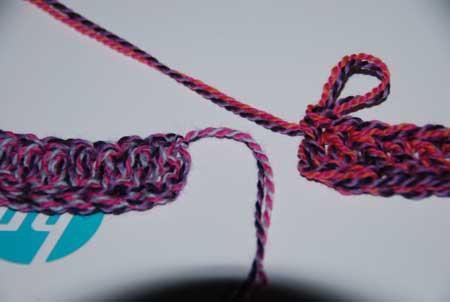 You are going to join by slst into the first space between beginning ch and first dc.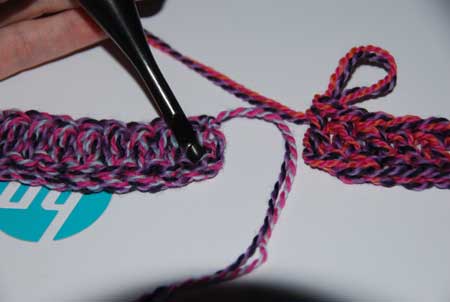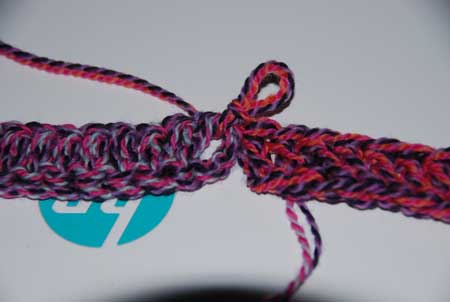 Slst, ch 4, dc into the same space creating the first V-st.  Skip next space, dc, ch 1, dc in next sp (V-st).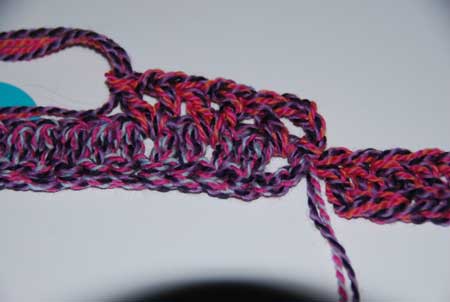 Continue pattern around.  When you get back to the beginning, the piece is flipped and you will be working in the opposite side.  Work the V-st around again to the end.  Join with slst in 3rd ch of beginning ch 4.  Do not turn.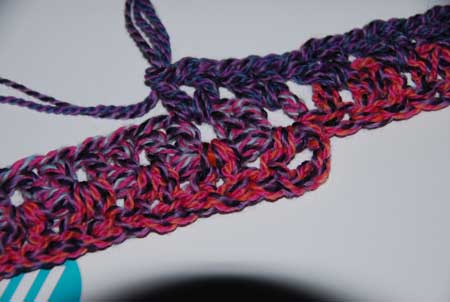 Ch 3, dc in each dc and ch 1 space around.  Join with slst to 3rd ch.  Do not turn.
Ch 1, sc in each dc around.  Join with slst to first sc.  Finish off.
Your headband will have a twist in it.  I prefer to wear mine in the back.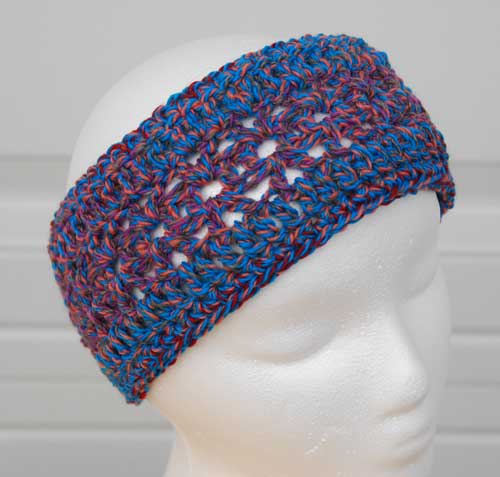 Click here to save to your Ravelry favorites.
Be creative! 🙂 – Jeanne – The Crochet Crowd