Coming this fall is the 8th Annual Fall Stitch Along with our friends at JOANN. Moogly and The Crochet Crowd are working together on crochet blankets. Introducing the Open Flower Crochet Throw (Mikey Version) Flower Burst Lapghan (Moogly Version)
The month-long stitch-along will host Mikey for the first two weeks, and Tamara will host for the final two weeks. Both of the blankets are unique. Both have a similar theme. They are both crochet, as we are primarily crochet hosts.
The blankets have the potential to be fantastic gift-giving opportunities.
Mikey's afghan is more of a throw at the size of 47″ x 50″. It's airy and really something to see. It gives the illusion that it's hard to do and can become a centrepiece of your home decor. In one version, as there are two versions of this same design, the blanket has significant weight. It could be considered a weighted crochet blanket for those who love feeling the weight of a blanket to bring calm.
.
.
Tamara's afghan is a lapghan size 35″ x 38″. It would be perfect to have on a recliner or someone that uses a wheelchair. Just to take the chill off the top of the legs.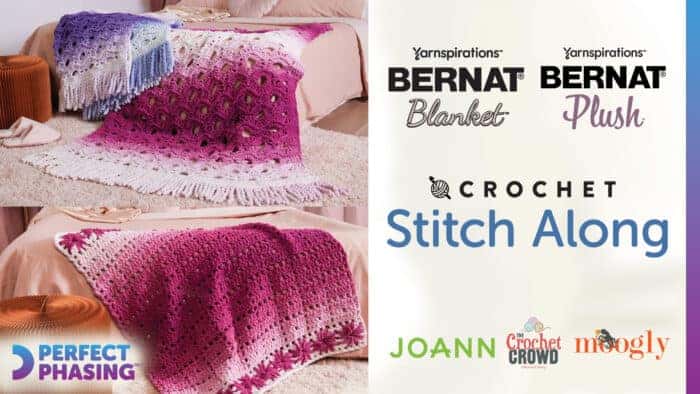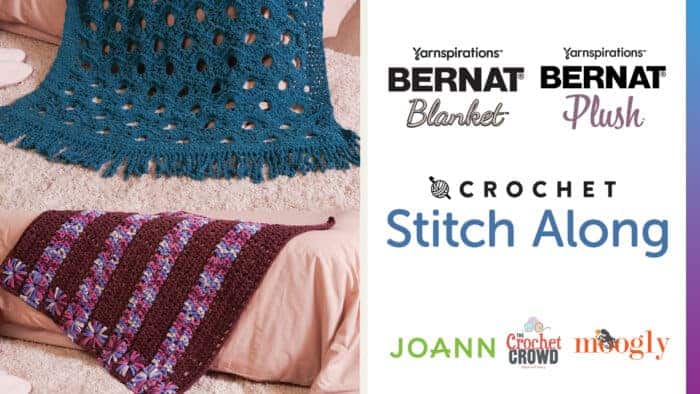 Both have breathable spaces in the stitchwork so the warm air your body creates can escape while keeping you toasty.
Outtake Reel
Timeline
Launching Announcement is scheduled for September 18, 2023 with a three-week advanced look for those who wish to gather their supplies to have time before we kick off.
Stitch Along is from October 2nd to October 23, 2023
We hope you may have time to learn some new skills with us.
Past Stitch Alongs