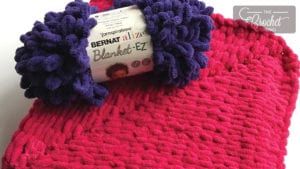 My First Knit From The Middle Blanket
Learn how to Knit Your First Bernat Blanket-EZ Blanket that starts from the middle and knits outward like a typical crochet solid granny square.
Understanding how to turn a corner was my obstacle but was quickly solved as I had knitted the Round Blanket-EZ Pillow. I understood how to add more loops to create a bend.
This yarn can be found at JOANN in the USA and Walmart Canada here in Canada.
The concept I have is that it's a continuous round. So there is no stopping or starting of rounds. Once you get started, you go as big as you need to go.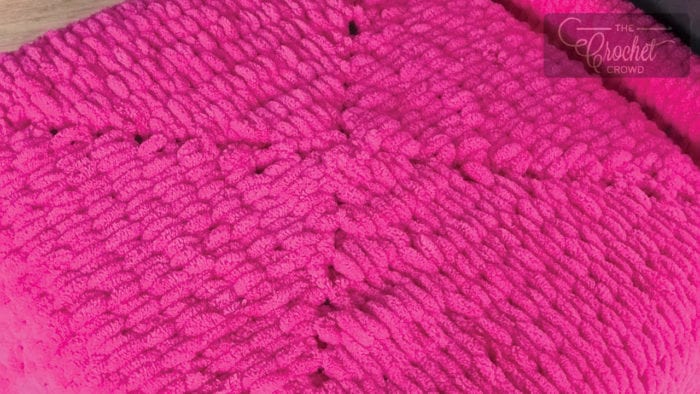 Ball Counts for other Square Sizes
This is on the pattern as well in case you want to make bigger sizes. You can go as big as you need to go.
Baby - 32" x 32" = 2 Balls
Child Size Blanket - 48" x 48" = 5 Balls
Wheel Chair Blanket - 48" x 48" = 5 Balls
Throw Adult Sized or Decor - 60" x 60" = 7 Balls
Queen Size 84" x 84" = 14 Balls
The Trick to the Concept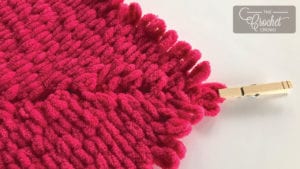 Use 4 clothespins as you knit. Each pin is the corner loop. Every time you knit the corner loop indicated by the clothespin, you will place in 3 loops at the same time to form the new corner. Move up the clothespin to the new middle loop.
The clothespins give you the best easy on and off option. Also, you don't need to count stitches.
Video Tutorial Features
The tutorial will show you how to start.
How to fix any twisting loops you may accidentally do without taking apart your entire blanket to circle back.
How to pick up accidental dropped loops.
How to cast off.
Video Tutorial
More Bernat Alize Blanket-EZ Projects
Bernat Alize Blanket EZ" data-style="grid" data-row="1" data-layout="vertical" data-rtl="" data-fitrows="" data-filtercomb="" data-filterlogic="OR" data-filterload ="" data-sortbyload ="" data-orderload ="false" data-fullwidth="" data-fullheight="null" data-gutters="[[320,5],[480,5],[768,10],[980,10],[1200,10],[9999,10]]" data-slider='{"itemNav":"null","swingSpeed":0.1,"cycleBy":"null","cycle":5000,"startAt":1}' data-ratio="1.78" data-cols="[[320,1],[480,2],[768,3],[980,4],[1200,4],[9999,5]]" data-rows="[[320,200],[480,200],[768,220],[980,220],[1200,240],[9999,240]]" data-animation='{"name":"Fade in","visible":"","hidden":""}' data-transition="700ms" data-ajaxmethod="load_more" data-ajaxdelay="100" data-preloader="1" data-itemdelay="100" data-gallery="" data-ajax="">