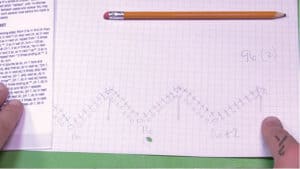 The most asked question is for me to figure out multiples to change crochet project sizes. Here's how I do it.
Realistically, and this will sound mean-girlish, I don't have the time to drop everything on my desk to figure this out for all of the requests that I get. My goal here is to show you how I do it.
I don't have the ability to look at a pattern to know the multiples without drawing out a diagram. I have to visually see the stitches on paper so I can physically do the counting. I'm not the sharpest tool in the shed and will admit to that every time. 
This tutorial is 30 minutes and is very comprehensive on these charts if you wish to learn.
The Craft Yarn Council is where you can find the crochet diagrams shown in the video.
Putting It Out There
You will need to know some basics to do these steps. Yes, some people cannot read patterns or diagrams. Others may have a learning disability and yes, some people don't wish to learn.
In most tutorials going back several years, I draw these diagrams so I can know for sure so I can state on camera what the multiple is. I don't publish most of these diagrams I draw because people complain about how messy I am with my diagrams when, in fact, it's meant for me to teach myself so I can demonstrate.
You need the ability to read a pattern.
You need to know how to draw the symbols to count.
Crochet Baby Ripple Blanket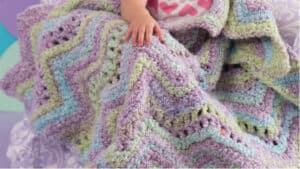 The Crochet Baby Ripple Blanket shown in this example, a real tutorial is available to you.
The demonstration of the multiples is something I generally do behind the scenes but I decided to film my steps.
Speaking truthfully, I didn't know the multiple before filming this diagram step procedure because I wanted the results to be authentic and do my steps as I know them without skipping a step.

Stitch Multiple Figuring Out
Full Baby Blanket Tutorial
More Free Blanket Patterns