My Crochet Skills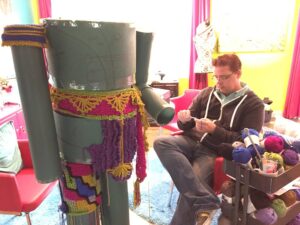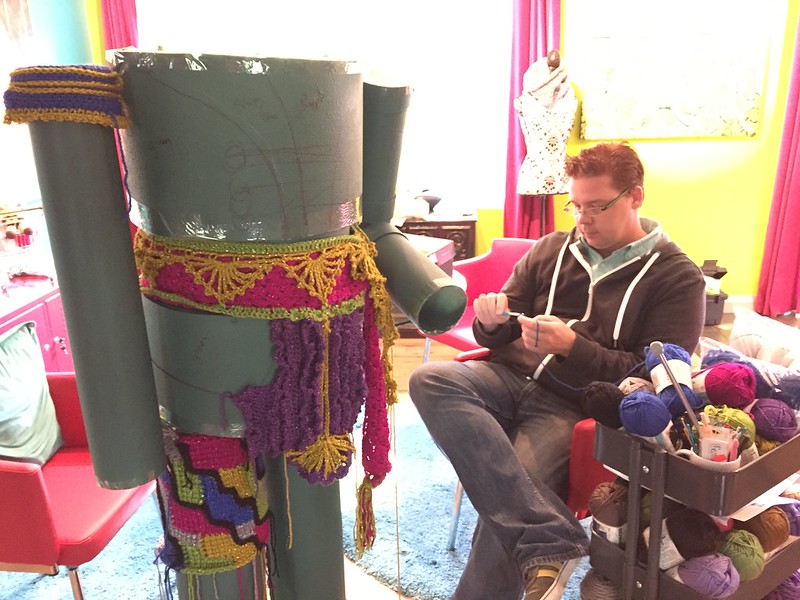 I was taught to crochet by my mother at the age of fourteen. Intrigued by the speed of the craft and the simplistic designs of what my mother was able to achieve through double crochet, I became 'hooked' on the craft. She only knew how to double crochet, so I went and bought a crochet book because I was so bored of double crochet. From this moment of buying a crochet book, I taught myself the skills you see online today. Without my own children to pass along my skills, I have turned to the Internet to show others how to crochet
---
The Creation of The Crochet Crowd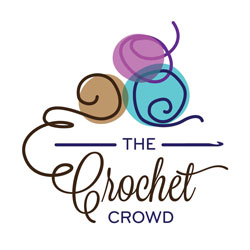 The creation of teaching on YouTube was a fluke. A boring afternoon would end up turning into a multi-million view resource community page. People who are just finding me now believe I have come out of nowhere and I am experiencing instant success. Yes… the idea was a fluke but there is nothing instant about what I have achieved. The amount of work to build to my level is undeniable to borderline insanity during my journey. The hours and self-discipline involved have been enormous and continuous to be an everyday job to inspire thousands of people.
The Crochet Crowd® relies on me to steer viewers in the right direction and/or give sound advice. My advice is based on experience through using products, services or other key factors. I've managed to find really good companies to do successful cross-promotions online. Like many people/companies starting out, I have experienced companies where I have learned some difficult lessons. I've come to understand that The Crochet Crowd® needs me to be accurate and honest when it comes to recommendations. I have key contacts in place to cross-check facts to make more informed decisions.
I've been on the quest of building this platform steadily since March 2008 and dedicate most of my day, every day, to helping others achieve their creative success stories.
---
Role of The Crochet Crowd
I can spend easily up to 14 hours a day social networking, video creation, article writing, and build cross-content at my home studio. I'm captivated by the linkages and see obvious potential in companies where consumers can receive free opportunities to learn.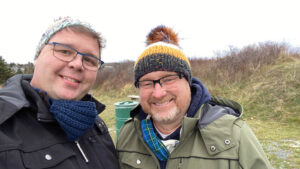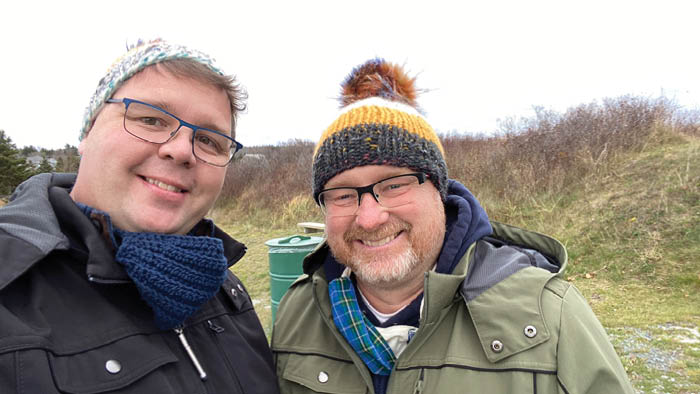 I have been partnered with Daniel Zondervan since January 2009. Daniel is the co-creator of The Crochet Crowd. Daniel's strengths are behind the camera in marketing, scheduling, newsletter creation and dealing with show logistics. He is also the marketing strategist for The Crochet Crowd 'Live'. He is responsible for designing displays and interactions between guests and me. He has a keen eye for trends without following the industry. His involvement is an asset and makes the crowd the success that it has become.
---
My Role (Michael Sellick)
Mikey Office

Encourage creativity with viewers and followers on Facebook.

Work with clients directly to use their products or patterns on camera.
Give consumers choices and ideas when it comes to project creations on camera and in written patterns.
Social network scheduling and campaign strategies.
Participate with all social media outlets where The Crochet Crowd is associated to.
Consult and implement social marketing campaigns for other crafting-based companies.
Daniel Zondervan's Role
Crochet Cruise

Trends, projects and video consultant.

Marketing strategist.
Show logistics and scheduling.
Daniel is a huge supporter of Pinterest to gauge the next latest trends. It's so amazing how he can predict a future trend by seeing what people enjoy doing on Pinterest.
---
Relationship with Yarnspirations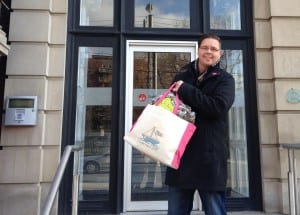 The Crochet Crowd is sponsored by and consultant with Spinrite Yarns but the public knows them as the branding of Yarnspirations.
Started unofficially in Fall 2010 with the local outlet store which morphed into hosting tent sales for the retail location. In winter 2015, we became sponsored on an ongoing basis.
Yarnspirations doesn't have spokespersons which I thought was odd as the ultimate goal for someone like me is to be a representative of a brand. In being sponsored, my voice stays my own without being forced to echo talking points to share a point of view if I feel it's not right for me (our community). A spokesperson has a completely different role. 
We always have a choice to decline participation in a product or idea launch. If something is wrong in social media or if a trend is happening that isn't planned. We can change direction immediately to adjust. We plan in real-time where Yarnspirations plans a year in advance.
While Yarnspirations patterns are always an option to film, we have the power to do our own thing as well. To self-design and create momentum customized for our community.
Our sponsorship pays for the development of tutorials, content and community management which takes a team of us to do. Each one of our team members has a role to try to keep us balanced. We don't always get it right but we try. Some days, it's really rough on social media when people backlash against something that was never intended or a person has intentionally thrown a social grenade into our community.
I say to my team often, the sponsorship pays for the party so our community doesn't have to. It's a win-win. 
We don't sell patterns on an individual basis. In fact, the only patterns for sale are inside our first-ever book below.
---
The Crochet Crowd Book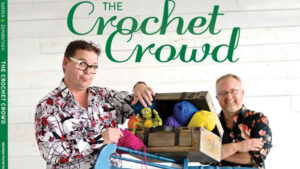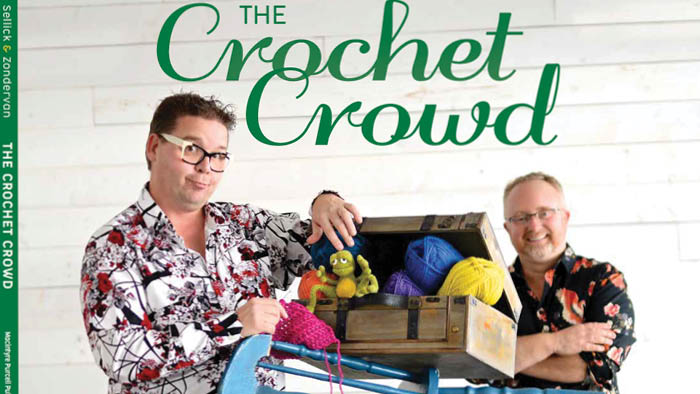 In Fall 2021, we released our very first real book that went into stores and online purchasing websites such as Amazon, Barnes and Noble and even Walmart USA.
Background
Over the years, publishers have approached us to write a book. I have declined them due to the workload and lack of desire to have a book. John from McIntyre Purcell in Lunenberg, Nova Scotia was persistent. Like really persistent.
What changed my mind was Jonah Larsen in cooperation with the ghostwriter of his book, Hello, Crochet Friends!. I realized that it's possible to have a ghostwriter that knows how to write a book. I lacked that skill to keep it brief and yet on point. I asked if it's possible to have a ghostwriter. Rick Conrad, a writer to help put the pieces, background and timeline together.
Rick interviewed Daniel and me three times and I also wrote about 50 pages of stories and timeline events that appear in the book. Rick pieced together the storylines and slashed what was irrelevant and sewed a timeline together. Remarkably, Rick was able to keep it in our own tone, slang and messaging.
The development of the patterns was almost random but on-brand for The Crochet Crowd. I decided not to ask any established, published, designers. We invited friends and even people who have never designed before. Jeanne Steinhilber, Anita Grover, Kathleen Nolen and Megan McHugh. With our testing team as the wind in our back to find our errors. They include Nancy Elliott, Diane Suder, Anita Grover, Cathy Lund, Michele Sanders, Donna Bondy, Wendy Marple and Kathleen Nolen.
Crochet diagrams were designed by both Daniel and me. The book forced us to finally learn how to do the diagrams and be consistent.
The Benefits of Writing a Book
Forced consistency in pattern writing.
Writing a manual for myself to design better and to have resources on hand for cross-reference.
Learn Adobe Illustrator to draw the diagrams myself. That was hell to learn but I finally got it.
To be established as a traditional author instead of a blog author.
Patience… my gawd was it hard.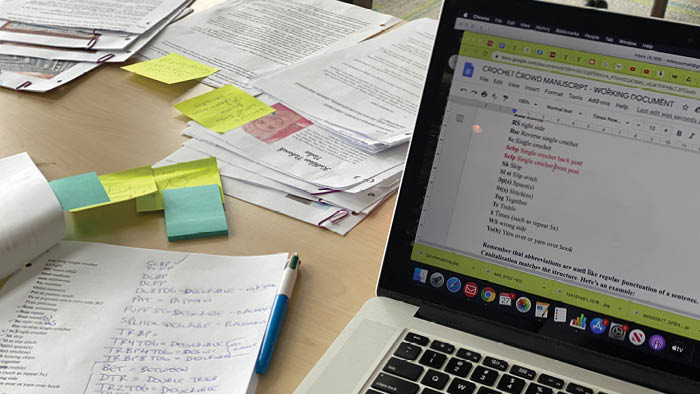 ---
Personal Information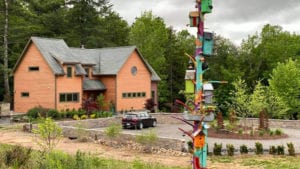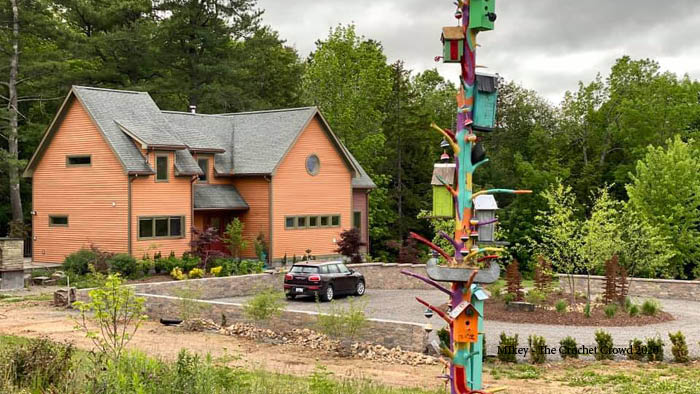 We live in the village of Greenwich, Nova Scotia near Wolfville, home of Acadia University. We relocated from Ontario in 2018 to begin a new story. It was difficult to do what we do in the small town of Walkerton back in Ontario and we moved to change our life's circumstances.
Daniel and I prefer country settings for our environment as social media is hectic and this provides a fine balance in life.
---
We Have Additional Family Members
PuppiDawg is a cross between Great Pyrenees and Marmar Mountain Dog. Her parents were adopted by a family where the farmer aged and had to give away the animals on his farm. PuppiDawg's parents came with that adoption only to realize the female was pregnant. PuppiDawg came into our lives as a puppy.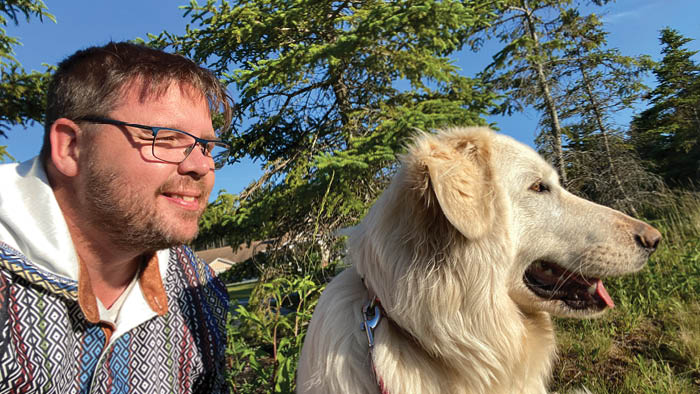 Binky Boo is a tabby cat. She's been injured in the past and we rescued her from the SPCA. She has back and leg issues but when food is involved, she's remarkably healed. She loves to lick faces when she is getting attention.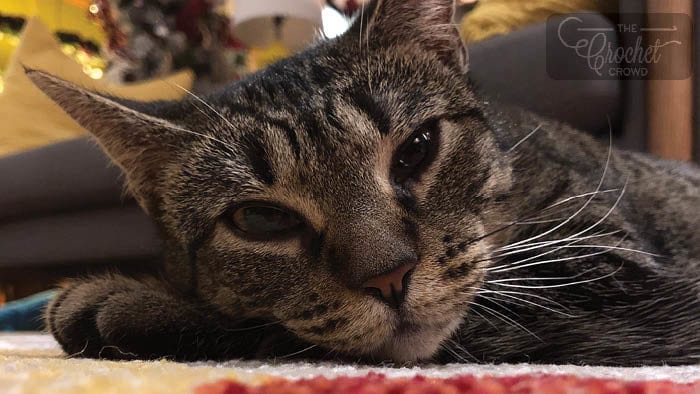 Puss Puss is a ham and vocal when she needs us to listen. Also rescued from the SPCA at the same time as Binky Boo. We selected Binky Boo first and walked with her in our arms past the cages and Puss Puss didn't react to Binky Boo. So it was an obvious choice.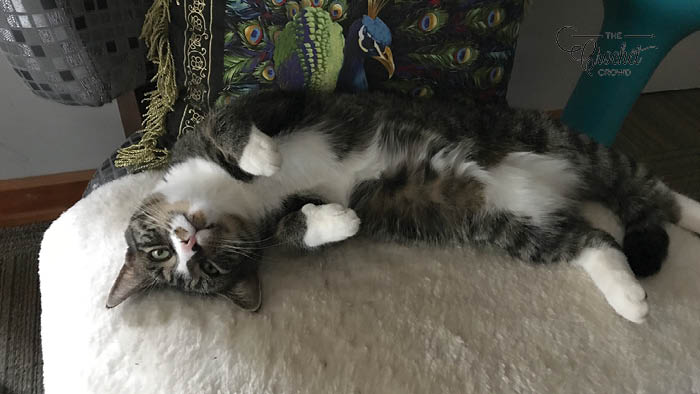 Pets we have lost along the way that are in older videos and content. Clara, the cat, died of a tumour. Dimitri, the cat, died of old age. Riverstone, the cat, was killed by a predator in Nova Scotia.
---
Published Articles & Video Presentations
Keep It Free with Mikey

Featured / Guest Blogger for FaveCraftsBlog, Creativ Festival and Stitch & Unwind.

Written product reviews and filmed product video reviews for a number of crafting companies.
Editor for The Crochet Crowd.com Online Newsletter since January 2011 to present.
Contracted social media consultant/director for crafting-based companies.
Granted filming rights of several major crafting-based companies.
The latest technology of semi-professional filming and video editing computers and software.
The Power of Social Media Links & Video Usage
Yarnspirations Mystery Crochet Along

I have successfully partnered with companies associated with crafting products and services.

Videos create educational opportunities. I try to balance these videos with being affordable, creative and not too complicated for people to follow on camera.
Trends depend on the season and presentation of products as a whole for the entire crafting industry. With crafting having seasonal trends, The Crochet Crowd Network experiences the same highs and lows with the seasons. Summer is the low point and winter being the high point.
It's easy but I am expected to be honest about a product or service. I will not film something that doesn't fit with the community, nor will I give a negative review on something as there are tremendous consequences that can impact sales and jobs across the spectrum. If I don't like something, I keep quiet about it as it serves no purpose for me to have jobs ruined as a result of a terrible review.
I refuse to work with any company or product where I believe the consumer isn't getting sufficient value through product and/or customer service.
---
Demonstrations / Teaching
In-Store Demonstrations of products/projects.
Online Videos for The Crochet Crowd and established partnered companies under their own brand.
Public speaking at crafting guilds.
Crafting conventions.
Crafting festivals.
---
Belief
I believe that crocheters are smart individuals and can tell the difference between being pushed to purchase versus an inspirational demonstration. I believe if a crocheter really wants to purchase something, they will find a way.
This belief allows me not to harp on about the products in video demonstrations of projects. Yes, I say the brand and the yarn count but I don't go on about where to buy it, pricing and more. That's on the crocheter to find out more. That's what a spokesperson would do, which I am not.
I allow the inspiration to be the motivation. This is what makes my relationship with Yarnspirations so ideal. They allow us to run our community and inspiration to custom fit it to our community.