I have a secret tip if you to sneak in to gather a box before the rush of the crowd. Some mystery boxes are scheduled for replenishment, as many people missed the opportunity. Some people had their orders cancelled due to the speed at which items are sold.
SECRET
If you keep checking the links below, the inventory will sneak online before any social media announcements. The inventory updates sneak online in the overnight hours of eastern time each day. This will happen prior to the emails going out and also before the leading social media notices the boxes are restocked. You will be able to get in front of the rush.
My video below explains how cancellations in orders for any online order happen. The technology for 2023 is still not 100% there for real-time database updating.
___
Use the country link for the country you are in. If you are from the USA, use this link. If you are from Canada, please use this link.
You cannot live in Canada and order from the USA side of Yarnspirations and vice versa for Americans. It's possible that the Canadian warehouse is sold out and the USA still has stock, as there are different warehouses on both sides of the borders where the stock is coming from. It is possible that one of the countries has its stock before the others, as the stock is being moved to the warehouse now.
The boxes scheduled for replenishment have an EMAIL you to be notified. You will have advance notice before the public on the open social media sites. You don't need to buy it if you change your mind later, but it gives you a chance to jump in front of the social media crush that happens.
Check the two links above daily to see if the inventory is quietly added. (wink wink) Don't tell anyone I told you that!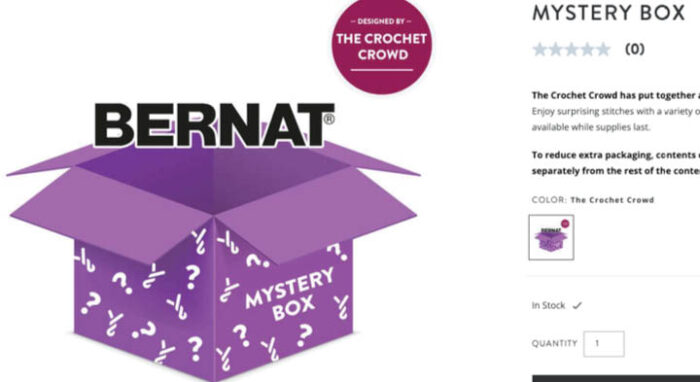 Of course, if you are experiencing difficulties with your order, please get in touch with Yarnspirations Customer Service here.