How on earth will we eat so many Dried Fruit Oat Cookies? Seriously Daniel?
First of all, yummy! Let me check my belt for more notches!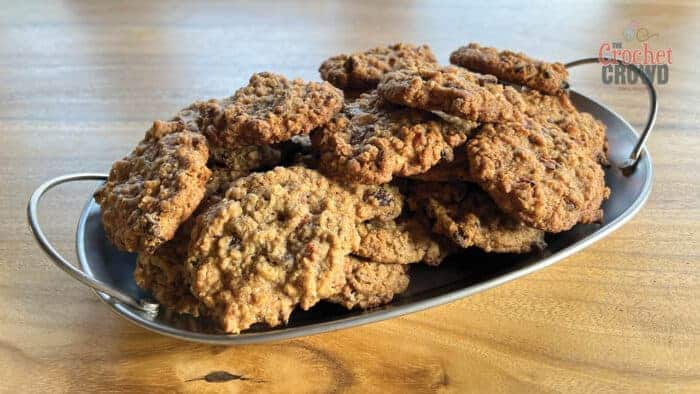 Daniel has a recipe for you from Robin Hood. Get the recipe here. Instead of doing each dried fruit independently, he used a batch of premixed dried fruit mix and tossed them in. His exact mix is the California Baker's Fruit Medley.
Rancho Vignola is the location of all nuts, dried fruits, seeds and beans. If you see toppings on Daniel's food with seeds, dates, cashews, raisins or almonds, it's from this location. In the video below, Sue is holding a bag that he would buy and have shipped to him.
PuppiDawg and Salti are a bit put out today, though the raisins in the mix make this a treat they cannot eat. They are well-fed, though.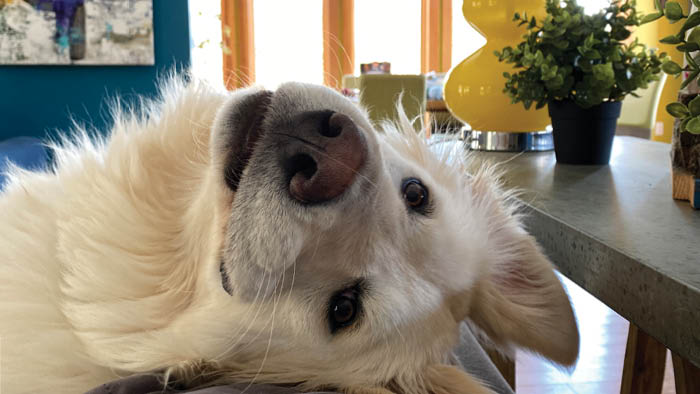 Daniel has made dog food for them, though, maybe we can convince Daniel to share dog food recipes. Even Salti's baby blues aren't going to get him nothing!