This Bernat Blanket Perfect Phasing Waving Stripes Blanket represents what you can do with Bernat Blanket Perfect Phasing yarn. It uses three balls of one colour and three balls of another. The yarn transitions throughout the blanket as it bounces between the two colour palettes.
This stitch reminds me somewhat of the Crochet Almond Stitch without the slow growth of the concept. It doesn't use the back loops like the almond stitch but if you look at the free crochet diagram, you can see why I think that.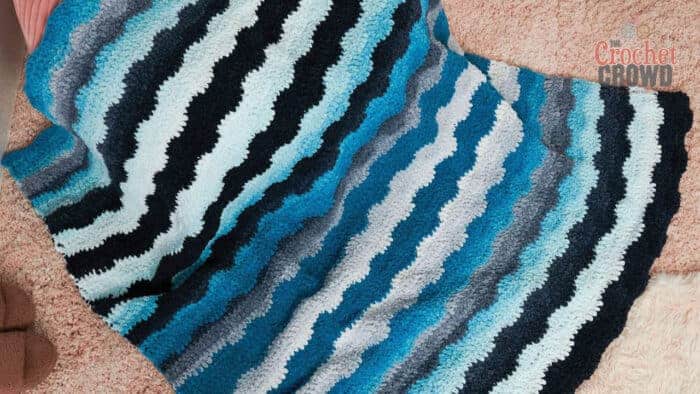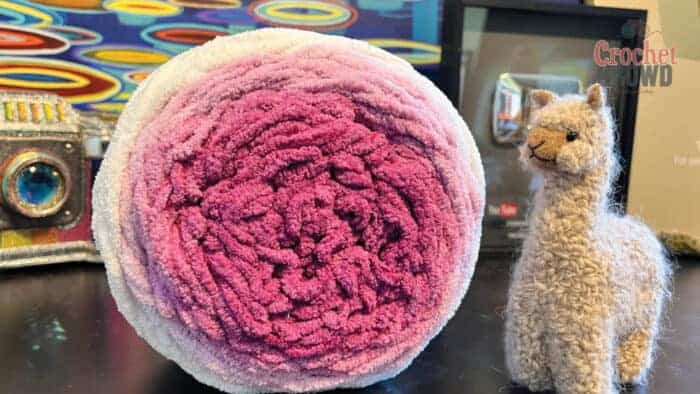 .
.
Tutorial
Let me know if you need a tutorial filmed. Leave me a comment below on this blog.
Another Project to Think About
We have two other projects, the Open Ripple Stitch Blanket and the Criss Cross Texture Stitch Blanket. Both have free tutorials to help you out. See Choose 1 Thick Crochet Blanket for more details.