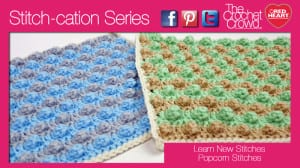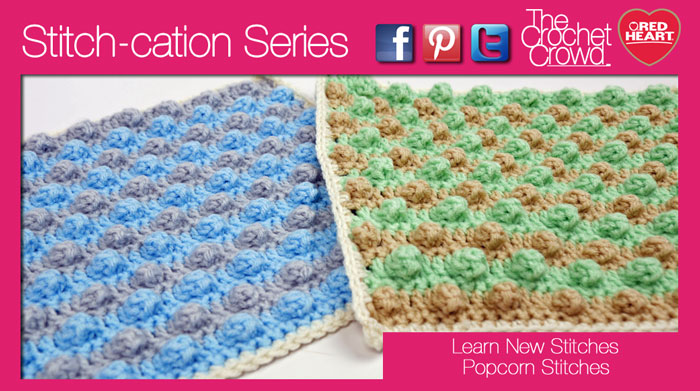 Popcorn Stitches
Learn how to crochet the Popcorn Stitch to give you raised bubbles or popcorn within your crochet project.
Popcorns are a one side item. You have to be really careful in which direction you make your popcorn as it will naturally pop out on one side only. It's easy to get confused and suddenly your popcorn is on the back side of your project.
Get the free written instructions, it's simply called the Popcorn Square. Once you understand this stitch, you can possibly apply this to other projects that you may have in mind.

To Make Different Sizes

Multiple of 4 sts + 4.

Remember the + number at the end of the sentence means that you are to add chains at the very end to maintain the pattern as written.
Pattern compliments of Red Heart Yarns
Video Tutorial