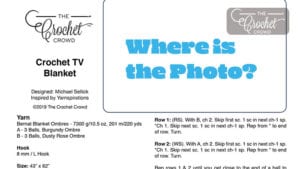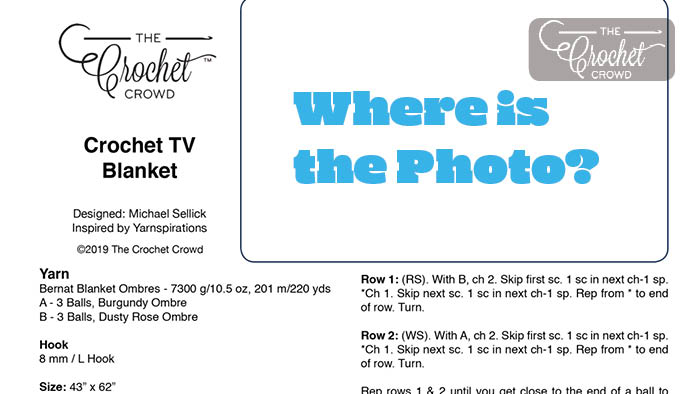 Printer Is Printing Blank Photos on Patterns
For the love of Pete, why are PDFs missing their photos on the first page when I print? I literally bought a new printer but I didn't have to.
Here's the Solution First
Download the pattern first.
Open the PDF using Adobe Acrobat which is a free program.
Print from Adobe Acrobat and you are good to go.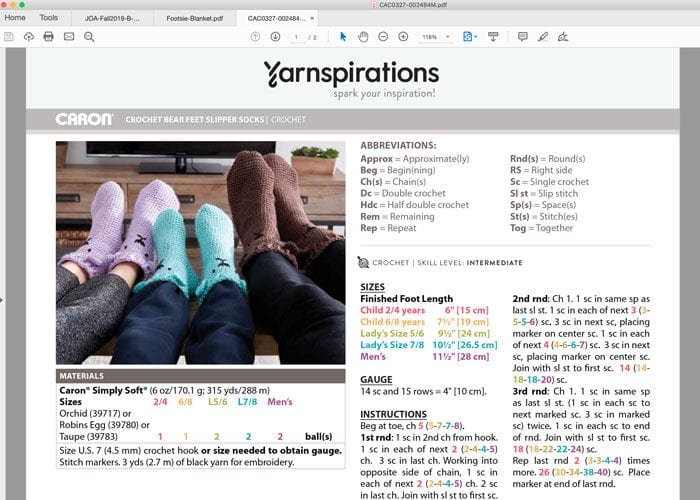 I'll tell you why this is happening below.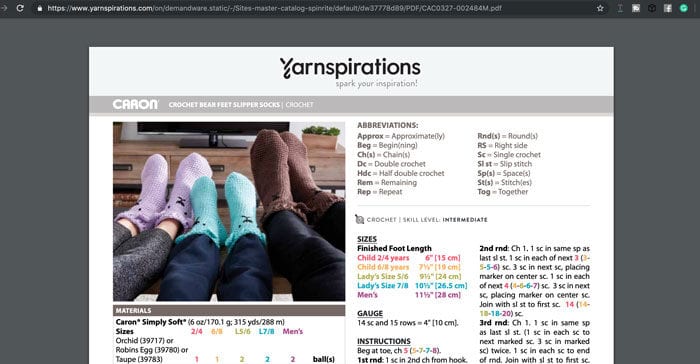 Why is This Happening?
We noticed this several months ago. Printing sheet after sheet of patterns without photos and getting seriously frustrated. We thought it was our programming but then it was happening to Red Heart and Yarnspirations on my printer. So I knew, it wasn't an internal problem.
I had a good friend look into the situation after 3 months after so much wasted printer and I bought a new printer thinking it was the problem.
It's printing from the browser directly and from Preview that is causing the problem. You need to open the PDF in Adobe Acrobat to bypass whatever is causing the blank photos if printing from other sources. 
It's not happening to everyone but certain operating systems, like MAC and others it's definitely a problem. There's a glitch in the software that is doing this. It's not been fixed yet and has been nearly 6 or so months already.
Again, this not happening to everyone. So on social media, you will see people wondering why people are complaining as it's not happening to them. It's a known problem but it's really not anything you have done. The technology is a bit wonky at the moment.