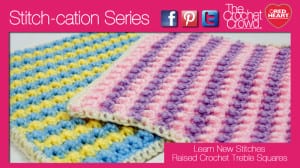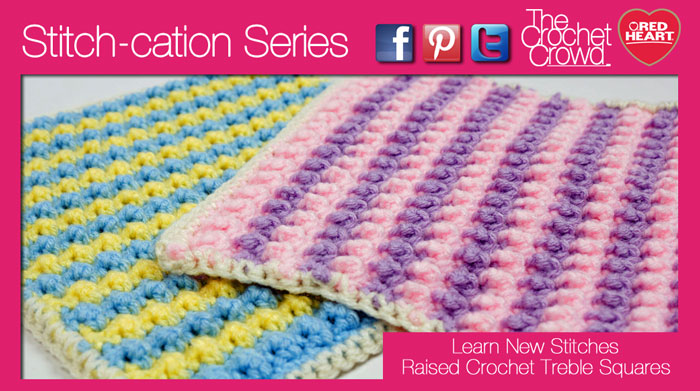 Raised Pebbles
Here's a fabulous stitch. It reminds me of raised pebbles laying delicately on the crochet project. Easy to do and eye pleasing.
This is simply a combination of two stitches alternating from each other to give a raised up appearance.
Get thef ree written instructions, it's called Raised Crochet Trebles.

To Make Different Sizes

Multiple of 2 sts + 2.

Remember the + number at the end of the sentence means that you are to add chains at the very end to maintain the pattern as written.
Video Tutorial