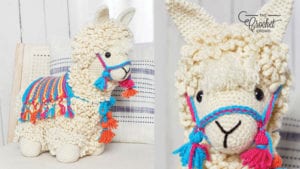 What's Happening Around Here
This week, there was a lot of push to get some Christmas Tutorials out before we departed for Toronto, Ontario. That's the home of Yarnspirations Marketing. Yarnspirations has several locations but the marketing is controlled out of Toronto location.
Freehand counting, I have just over 20 people that I have contact with just a handful on a frequent basis because of our sponsorship. We touch base weekly to discuss the world of crochet.
I went with questions, I came back with answers. Overall, one of the best visits I have had for several reasons I won't bore you.
New Stitch Along Announcement
The Crochet Llama-No-Drama is our stitch along tentatively planned for January 2020. During our visit to Yarnspirations, it was wondered if we could film this pattern in a mini-series, known as a Stitch Along. It's a large pattern and incredibly cute.


I can hardly believe the crochet llama is almost 15″ tall. My goal is to see the pattern and determine how many weeks we will do to break up this pattern. I have a crochet cruise in February and need to do prep-time for that cruise too.
Once I have the dates firmed up, I will announce as I will be ready to film.
---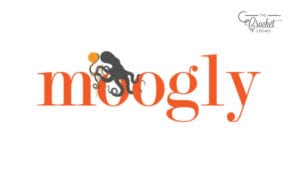 I Met Tamara from Moogly
Most of you have heard of Moogly, aka Tamara. Tamara surprised me by the level of attention she spends on her business.
When I see the platform and see how many projects and cross-references are done, I would have thought she had a team of people at her company. It turns out, it's her and her husband at the helm. Plus she has a few volunteers to assist.
As a small business person, I can appreciate the heavy attention to detail in trying to keep the ship upright. I admire what she has developed. Her attention to detail is really impressive.
---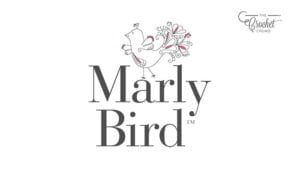 We Met Up With Marly Again
Some of you probably know Marly Bird already. I got a strong sense of how her business operates and how many avenues her business is in. Realistically, I don't know how she multi-tasks so effectively.
Like Moogly, she has help and several volunteers that help run her online presence.
She, like the rest of us, have our hands full with so many things going on at one time. I will say, she coordinates with a lot more people than I do. I can barely remember what I did in the morning versus managing so many pieces. The girls and I also coordinate with her assistant, Katelyn. She's also really organized too.
Conclusion
We went, we shared components of our businesses and learned from each other. That was the whole point.
---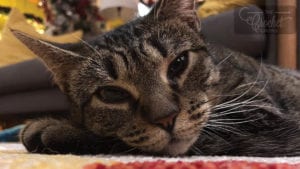 Kitty Time
We went away for 3 days. The cats are not impressed once the luggage comes out. It's almost depressing watching Puss Puss as she lies in the middle of the floor which is unusual. She acts differently and the guilt kicks in.
Upon getting home, they had jumped onto the counter and ripped apart the kitty treats. We laughed about it. They are not starving by any means. Cats will be cats.
Since getting home, we are human trampolines for Puss Puss. Tonight, I am not putting up with it again though. We don't like closed doors in our home but we may just have to. I'm exhausted from the trip and the cat is keeping me up all hours licking my face and fingers.
Puss Puss was a bit under the weather. I did go to the vet without her to get her some relief. She's all better now.
---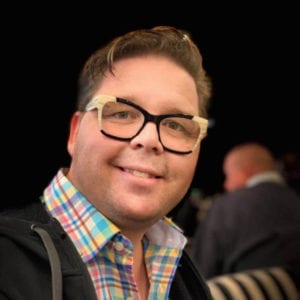 Energized for 2020
I was about to get a sense of the goals for Yarnspirations but also figure out the goals for The Crochet Crowd as well.
I find it difficult to plan too far into the future as I am motivated by the reactions of real-time information found on Facebook.
One of the goals is to slow down on the tutorial making and increase the workload to make a particular tutorial. Essentially, tutorials that fill the need for the video but also projects that are above the norm. I have several ideas I want to film.
Of course, Yarnspirations have their goals too. So together, we will make a great team for 2020.
---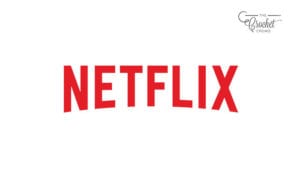 On The TV
We've been watching a series involving Make-Up called Glow Up.
Both Daniel and I are on the fence about it. There's a lot of emotions and attitude. However, creativity is really neat. I'm amazed at what people can do with makeup.
Another Christmas special came on Netflix. RuPaul's Drag Race Holi-Slay Spectacular. As usual, the show is full of puns. This one for me was over the top. I don't want to laugh at some of the puns but some of it is so ridiculous, you cannot help but laugh along.
I've had some drama in my life, so watching the queens burn each other's personalities is sometimes a little much. It's very campy but then I realized it's to sell the Christmas Album that matches this episode. Yeah, I'm a sucker, I downloaded the album. Talk about sucker eh! I haven't listened to it yet. 
---

Keeping Facebook Positive
I'm really trying hard to keep my Facebook feed as a positive space. Have you ever looked at your newsfeed and see how many people are complaining about this and that? 
I cannot help but wonder if people who constantly air their complaints actually look back at their Facebook and see all of their complaints lined up.
Trust me, I have a ton of complaints and sometimes bad stuff happens to me, Daniel or even the kitty cats. I had to get off the addiction to keep airing this type of stuff. I was finding the only time I wanted to update is when I was upset.
I don't want to live in a dream bubble but when you work from home, Facebook is an outward outlet to the world. When you wake up and review the newsfeed, I enjoy most of the jokes.
So I am looking to my Facebook, personal page, as a space to celebrate the small miracles of life. I think change that I want has to start with me.
---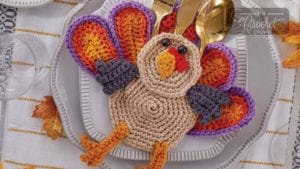 Secret Pattern is Underway
I've started designing a new pattern that will be out midway through 2020. I have placed my yarn order today so I can do test swatching and final samples. I am using Sugar Bush Yarns for this example. I crochet my own samples so I can confidently put my own name to it.
While in Toronto, I needed to talk to my design mentor to ask basic questions. I had ideas but wanted to run over ideas with her. As a guy, I find it hard to design something women would wear. I was asking what determines if a woman would wear something? That's the million-dollar question eh!
She says, just design to the best of my ability and hope for the best.
Daniel is also running test swatches of trying something new. He's not scared to move the hook differently to see where it goes. In that regard, I give him a lot of kudos.
Conclusion
That's it for it, in a nutshell, this past week. I hope we all will have a super week ahead.