Crochet Slice Of Nice Shawl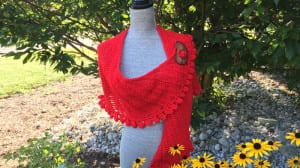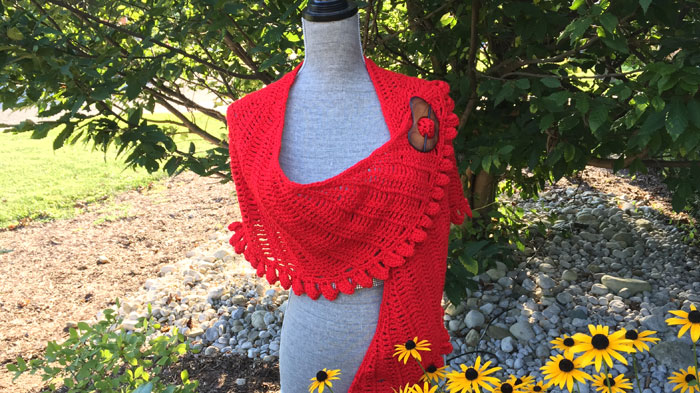 Learn how to crochet this quick and easy Slice of Nice Shawl.
When examining this shawl, you get the impression that it is made upside-down. It's not an impression at all, it is made upside-down. Usually, the centre starting area is up at the top of the neck, this case, it's at the bottom. There's a reason for it too and you will see what it's like this.
By starting at the bottom and getting bigger, it gives us 3 flat edges. Two of the edges are used to build outwards like angel wings to the shawl. Once you see the diagram, it will make sense to you.
This pattern also has the capability of adjusting to make bigger. If you want a bigger shawl, you just have to make your centre section much bigger. This, in turn, will cause you to have more rows to work with for the angel wings that are attached to it. What you are seeing in this project is three sections. However, due to construction, the entire shawl looks like one unit which will throw your fellow crocheters for a loop when they see how it's done.